A second video of the movie uncharted with the game collection Uncharted – the legacy of thieves available on ps5 and on pc this year 2022
A second trailer for the adaptation of one of the most famous games on PlayStation consoles confirms the official release date in cinemas on February 18. To tell the truth, the second trailer is not very different from the first except, a good surprise for people who are eager to discover the game.
Collection the legacy of thieves of the game has been available on ps5 since January 23, 2022 and is planned for the PC this same year.
Uncharted - trailer 2 with the announcement of the legacy of thieves collection on ps5 and on PC
Click to tweet
GOD OF WAR officially arrives on PC in early January 2022
Uncharted – second official trailer
Sonic the Hedgehog 2 - will the movie surpass its prequel? - released on April 8, 2022
Description of the movie
Clever thief Nathan Drake (Tom Holland) is recruited by seasoned treasure hunter Victor "Sully" Sullivan (Mark Wahlberg) to recover a fortune lost by Ferdinand Magellan 500 years ago. What begins as a heist job for the duo becomes a globe-trotting race to reach the prize before the ruthless Moncada (Antonio Banderas), who believes he and his family are the rightful heirs.
If Nate and Sully can decipher the clues and solve one of the world's oldest mysteries, they'll find a $5 billion treasure and maybe even Nate's long-lost brother...but only if they can. apprendre to work together.
Conclusion
You may be interested in: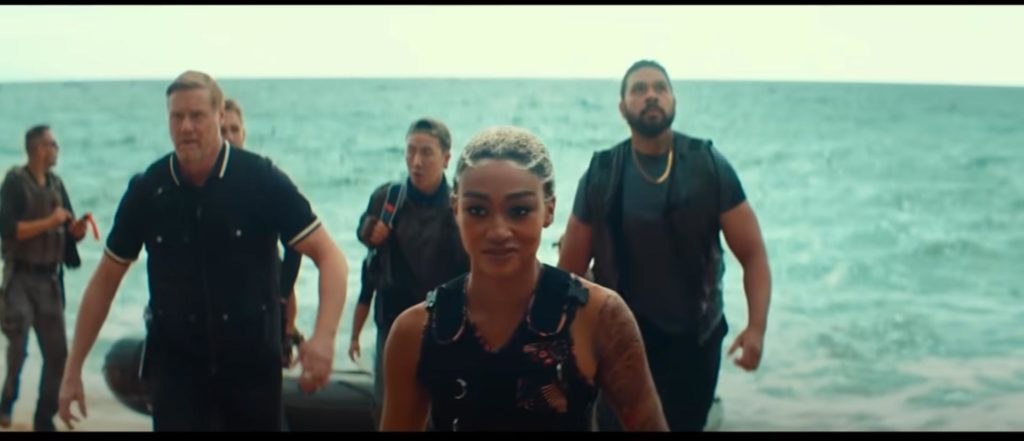 UNCHARTED - official trailer - release in February 2022
The official trailer of the film UNCHARTED taken from its video game of the same name at the rendezvous.
UNCHARTED, one of the best games of the playstation will be released in film from February 2022. In this post we present the trailer which contains an interesting action scene.
JoJo's Bizarre Adventure Part 6 - Stone Ocean will be released in December 2021
UNCHARTED - official trailer - release in February 2022
Click to tweet
UNCHARTED - official trailer
Based on one of the best-selling and most critically acclaimed video game series of all time, Uncharted introduces audiences to street-smart youngster Nathan Drake (Tom Holland) and presents his first scavenger hunt adventure. with his crazy partner Victor "Sully" Sullivan (Mark Wahlberg). In an action-adventure epic that spans the globe, the two set off in a dangerous pursuit of "the greatest treasure ever found" while hunting down clues that could lead to Nathan's lost brother.
Bayonetta 3 - will be released in 2022
Realized by:
Ruben Fleischer
Scenario of:
Rafe Judkins and Art Marcum & Matt Holloway
Story on screen by:
Rafe Judkins
Based on the Naughty Dog PlayStation video game
Produced by:
Charles Roven
Avi Arad
Alex Gartner
Ari Arad
Xtreme - New Netflix Movie 2021 - Recommendation
Executive producers:
Ruben Fleischer
Robert J. Dohrmann
David Bernard
Tom Holland
Assad Qizilbash
Carter swan
N
Evan Wells
Art Marcum
Matt Holloway
To throw:
Tom Holland
Mark Wahlberg
Sophie ali
Tati Gabrielle
and Antonio Banderas
Conclusion
Not having a playstation I never play this game to tell you how good it is, but I'm sure those in my case would be very motivated to see the movie coming out next February.
You may be interested in God of War Ragnarock coming to playstation 4 and 5 in 2022 - gameplay video  et Arise of awakener - trailer - 2021