In this article we list TP-LINK brand usb adapters for internet connection and their promotions are up to 28% off at the time of writing this post.
While the majority of personal computers and Macs can easily connect to wifi, they do not all have the same detection range. Sometimes you can see connection bugs when you are at a long range.
To solve this problem, one of the solutions would be to have in your possession a usb internet connection adapter.
[bctt tweet="USB adapters for a good internet connection – Good plan" username="tedidevblog"]
TP-Link USB to Ethernet Adapter (UE300)
Currently you have a 15% discount on this foldable USB 3.0 to Gigabit Ethernet LAN network adapter. Or $ 10.99 instead of $ 12.99.
Compatibility: Windows 10/8.1/8/7/Vista/XP. It works on desktop laptops, Apple MacBooks and all Linux.
Product Description:
【More stable connections】 TP Link UE300 is a Gigabit Ethernet adapter that allows you to turn your laptop's USB port into an RJ45 Ethernet port. Switch from an unstable wireless connection to a stable high-speed Ethernet connection.
【Gigabit speeds】 take your speed to the next level with the UE300 Ethernet Adapter. Get full 10/100 / 1000Mbps Gigabit Ethernet performance on your laptop's USB 3 port and enhance your browsing experience to seamlessly transfer files, play games, video chat and stream HD video.
【Compatible with most devices】 does not support Nintendo Switch, Wii U, Wii. Compatible with IEEE 802, IEEE 3U and IEEE 802ab. Supports IEEE 3az (Energy Efficient Ethernet). backward compatible with USB 802 and USB 3 standards.
【Plug & play】 using Realtek RTL8153 chipset, driverless installation for Windows XP and later, macOS 10.9 and later, Chrome OS and Linux OS. (Note: For Mac OS 10.6 10.8, a driver is required and should be downloaded from TP Link website).
Ultra compact and foldable design, the UE300 folds up easily and is extremely portable, allowing you to take it with you wherever you go.
【Worry-free customer support】 24 month warranty and free lifetime 7/24 technical support.
TP-Link AC600 USB WiFi Adapter for PC (Archer T2U Plus)
You have 15% off this Desktop Wireless Network Adapter with 5dBi Dual Band 2,4GHz, 5GHz High Gain Antenna. Or $ 16.99 instead of 19.99.
Compatibility: Windows 10/8.1/8/7/XP, Mac OS 10.9-10.14
Product Description:
AC600 USB Wi-Fi Adapter provides long-range, lag-free connection throughout your home, upgrades your PCs / laptops to 802.11ac, 3 times faster than wireless N speeds
Dual band 2.
The 4 GHz and 5 GHz bands offer flexible connectivity, allowing your devices to access the latest dual-band Wi-Fi router for faster speed and extended range.
The 5dBi high gain antenna greatly improves the receiving and transmitting signal strength of the USB adapter.
Support Windows 10, 8. 1, 8, 7, XP / Mac OS X 10. 9-10. 14.
World-class support: 2 YEAR WARRANTY AND FREE 24/7 TECHNICAL ASSISTANCE
TP-Link Nano AC600 USB Wifi Adapter (Archer T2U Nano)
28% off this 2.4G / 5G Dual Band Wireless Network Adapter for Desktop PC, Mini Travel Size. Or $ 12.99 instead of 17.99.
Compatibility: Windows 10, 8.1, 8, 7, XP / Mac OS X 10.9-10.14
Product Description:
Wireless AC600 Nano Dual Band USB Wi-Fi Adapter for fast, high-speed Wi-Fi.
Strong 2. 4G / 5G connection enables user to use internet with lag-free experience.
Sleek, miniature size design allows user to plug in and leave the device in its place.
State-of-the-art support: 2-YEAR WARRANTY AND FREE 24/7 TECHNICAL ASSISTANCE
Support Windows 10, 8. 1, 8, 7, XP / Mac OS X 10. 9 10.14
Driver installation may be required, please go to TP Link website to get the latest driver for your operating systems.
TP-LINK Wireless Portable Nano Travel Router (TL-WR802N)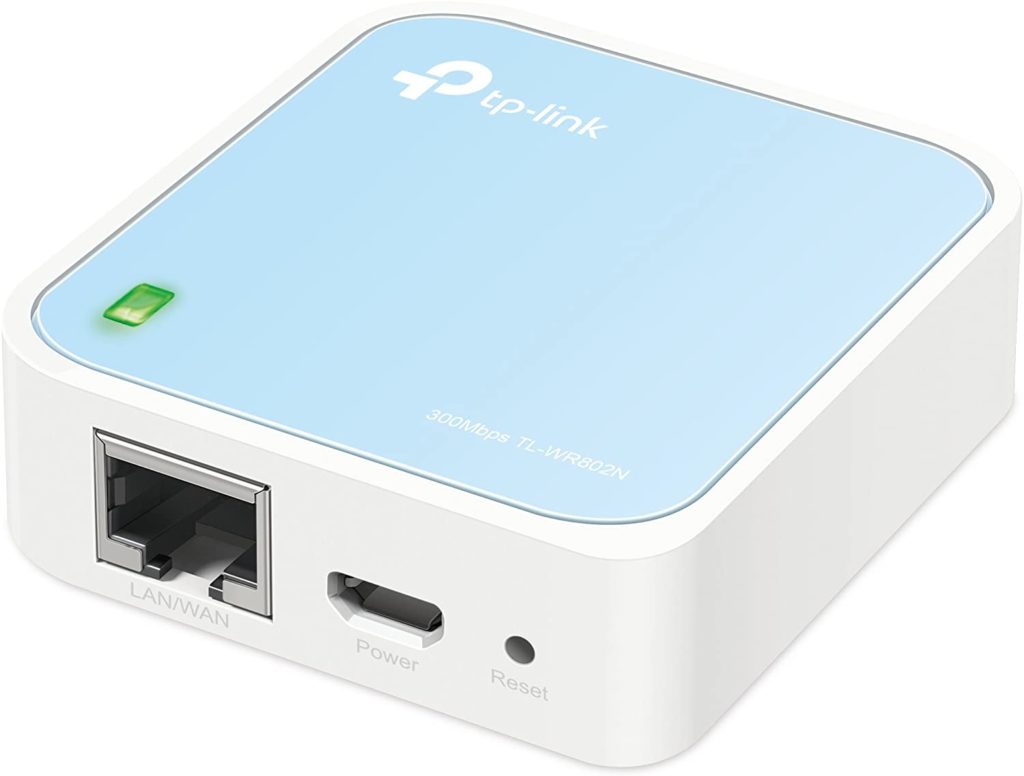 We saved the best for last. This time it is a portable router that can connect to wifi or ethernet cable. it can serve as a WiFi Bridge, extend the range, an Access Point and be used in client or mobile mode in the pocket.
You will enjoy a 20% discount on this portable router. Or $ 23.99 instead of 29.99.
Product Description:
Pocket-sized Wireless N router moves effortlessly
Quickly create a secure Wi-Fi hotspot to share with family and friends; External power supply 5V / 1A
Wi-Fi speed of 300 Mbps on the 2,4 G hertz band for lag.
Compatible with Chrome Cast.
Micro USB port for power supply via external adapter or USB port.
Support Router, AP, Client, Repeater and WISP operating modes.
The pre-encryption function sets the initial SSID and password protection. Antenna type: on-board
Conclusion
You may be interested in  83% off a Bluetooth Earphone, TWS Wireless Earphone and other great deals - Amazon UK and this article Soon we will be able to transfer data by our own body - 3 ideas for innovative use of this technology - Video