Last update September 28, 2023 at 08:14 am
Bitdefender, specialized in anti-virus technologies, listed the 10 things that annoy PC users the most. I added my two cents to it.
This article is taken from a survey made since 2013 by Bitdefender.
Frankly, when I reread this article, I found that these contents are still relevant and that some sections have even been expanded a bit.
In this post, I show you the 10 things that annoy the most when using a computer.
The 10 things that annoy most when using a computer
1 / Exasperating slowness
Many programs are running in the background.


2 / An interminable start
Too many programs launch at startup.


3 / Internal navigation worthy of a Minitel
Toolbars or plugins galore, hardware and spyware, several security solutions installed, suddenly your browser is overloaded.


4 / A processor out of breath
Several programs open at the same time, insufficient hardware problem to cope with numerous requests.



5 / An uncontrollable web browser
Free tools often install toolbars or extensions in return, display messages, change the home page, the default search engine, etc;


6 / incorrigible updates
Improper installation of windows update, .Net framework errors and service packs.
The Window Update service is often the target of malware, which can then easily attack the vulnerable PC.
There's a lot to be said for updates! In the following sections I put my grain of salt.
Forced restart due to an update
A computer that restarts without your permission to update. This is one of the things that annoys me the most and apparently we no longer have the right not to update.
Long startup due to an update
Imagine one day you want to play a great game and you start your windows pc. Then you look at a screen like this.
The unlucky ones waited until the next day.
Downloading the update in the background slows down online activities
You are looking at a anime streaming and the loading time is long. You conclude that your connection is bad.
Wait a bit, take a good look if no update download is running in the background.
I'm done on this side, but I know the list isn't finished.
7 / The blue screen of death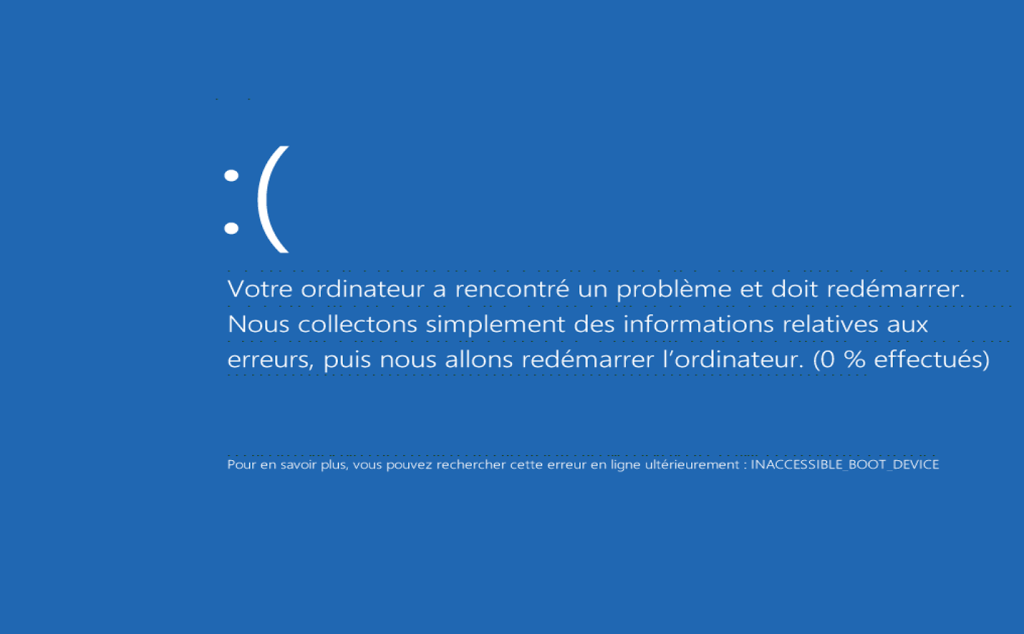 System or compatibility error after updating the OS, or a hardware failure that crashes the computer.



8 / the web browser throws in the towel
The screen freezes and the program crashes after an avalanche of pop-ups and redirects.


9 / Being a victim of software harassment
Fake software or rogues, downloaded accidentally, are often fake antivirus or pseudo computer optimizers, which "analyze" your system and "magically" discover hundreds of errors and viruses.
Then they offer you to pay for a license for the full product in order to fix all that.


10 / your data is taken hostage
Ransomware, or ransomware, prevents you from accessing the system or your files and forces you to pay a large sum.
You will be required to pay this amount to "the gendarmerie, the SACEM" or even to the "FBI" depending on the version Abefore you can regain control of the computer and access your valuable data.
The mouse is a tool that is both indispensable and easy to ignore... until it stops working.
I've already tried working without a mouse and to be honest, it was almost impossible to use only the keyboard to surf.
If you have a damaged wireless mouse, do not replace it right away.
Methodology :
This ranking is based on information collected by Bitdefender technical support for the year 2013 from thousands of PC users around the world.