Last update July 4, 2023 at 11:08
We have all known this situation where facing our smartphone we feel the need to transfer files to our computer and vice versa. When working on your pc, you regularly turn on your phone to check for an important notification. In this article you will discover pushbullet. The application to manage your smartphone and tablet from your PC.
Duckduckgo: the open source google alternative
Facebook launches Express wifi application on google play store
First what is pushBullet?
PushBullet is a service that acts as a bridge between our smartphones, tablets and computers. All notifications and calls we receive are displayed on our computers. The service extends its functionality to make it possible to transfer files, web links and messages between devices and individuals. To go into details here is what can be done with this multiplatform service.
Synchronization of notifications between smartphones and computers
11 tips to increase the autonomy of your smartphone
This is one of the immediate benefits that one will notice using the service. All notifications that our devices receive are displayed on the computer. We can also send messages to our devices and those of others. PushBullet also works as a social network. We can exchange messages or media with our loved ones. The most important thing in my opinion is the ability to continue operating on the device of our choice. For example you have discovered an interesting website on your phone and you want to read it on your computer. If you "share" the link via pushbullet with your computer, the service automatically opens the link in your PC browser. The concept also works from computer to cell phone (but I haven't tested that yet).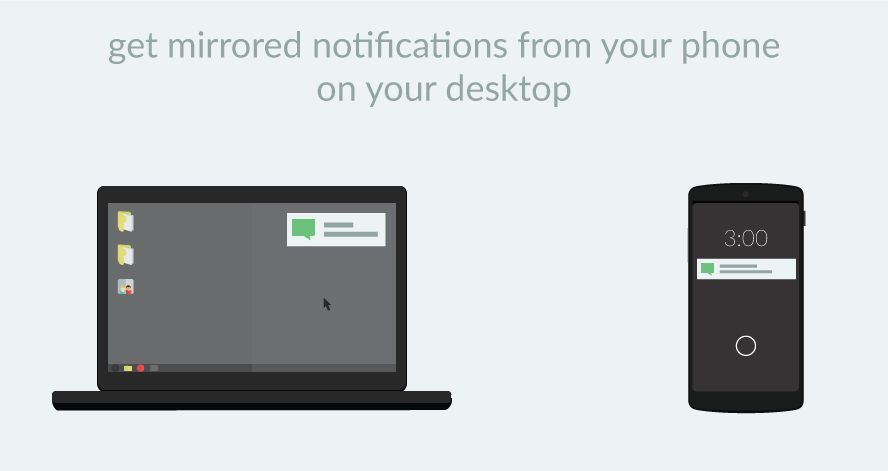 Ability to respond directly to messages (including text messages) from your computer.
If you have messaging applications in your smartphone, you can reply to them directly via your PC as soon as you receive their notifications. Indeed with Whatsapp for example (this is the only one I could test) we can respond to messages via the notification or by its web version by clicking on the notification. In both cases, you don't touch your phone.
Google reply: The intelligent message responder
 Pushbullet channels and groups
There are various channels and groups that can be subscribed to in pushbullet. The service takes advantage of its ability to notify us in real time to inform its members of the news of their channels on time.
The most interesting is the possibility of creating your own channel or group for free in order to exchange information and even files or why not make sales.
 Access files from all your devices remotely
Dropbox: free online storage site
This feature allows you to recover files that you have forgotten on a computer or mobile device. This allows you to navigate through multiple machines as if it were just one. The prerequisite is that all of these idle machines must be connected to the internet, which is not obvious in all cases.
The function is deactivated by default so it should be activated in the "settings" of the application. In its free version, pushbullet has a monthly limit on the number of files loaded, however its pro version is unlimited.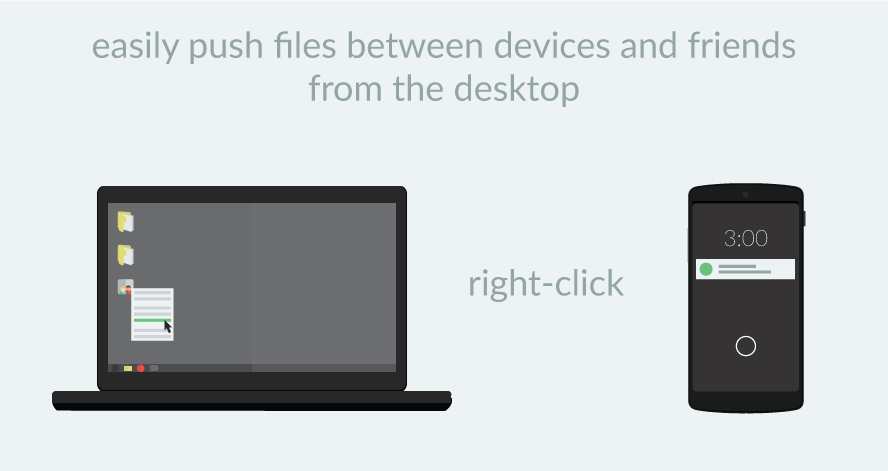 The transfer of information can be encrypted in the settings.
Microsoft: The quantum computer development kit finally available on MacOs and Linux
Intel is reinventing and relaunching the concept of connected smart glasses after the failure of google glass.
By default the data transfer is secured with the https protocol. But the most demanding could add additional protection using end-to-end encryption.
End-to-end encryption according to wikipedia is a communication system where only those who communicate can read the messages exchanged. In concrete terms, one of the users defines a password which will be used by the algorithm to encrypt the information they exchange with their recipients. Of course, depending on the type of algorithm, the password called "encryption key" will be exchanged with its recipient via a secure means to decrypt the sender's messages. In some cases, the two parties negotiate a unique secret key for the current conversation that has nothing in common with the communicators' password. I invite you to visit wikipedia for detailed explanations on how end-to-end encryption works. These techniques fall within the field of cryptology which may be the subject of another article.
To activate end-to-end encryption in pushbullet, simply add a password in the "parameters" section "end-to-end encryption" or End-to-End Encryption.
The advantage of this type of encryption is to prevent anyone from tracking the information you exchange between your devices and your friends on your network.
How to download an application from the PlayStore when it is not available in your country?
A big legal battle between Google and Uber over the future of autonomous cars
The machine every seller should have in their shop
Installation
PushBullet is available for several platforms. In my case I installed its android version and a chrome extension version. The service website contains all the details on how to install the service in your home. Access pushbullet
Note:
I discovered pushbullet by google while trying to solve recurring problems concerning my productivity. These problems are described as follows:
• I wanted to work without being distracted by my smartphone while being informed of the news I receive.
• I usually save links to articles that I find interesting in SusuNote to read during my break. I was looking for a way to open this link directly on my PC browser (from SusuNote) to continue reading.
• I can sometimes work on a document or find an interesting article on the web. From time to time I would like to transfer my current work from the PC to my smartphone in order to continue the activity when I have to move.
After discovering the application and testing it for months, I decided to write an article about it. I am sure many have similar needs to those mentioned above. Hoping that this article and the application meet your expectations, I wish you a good day.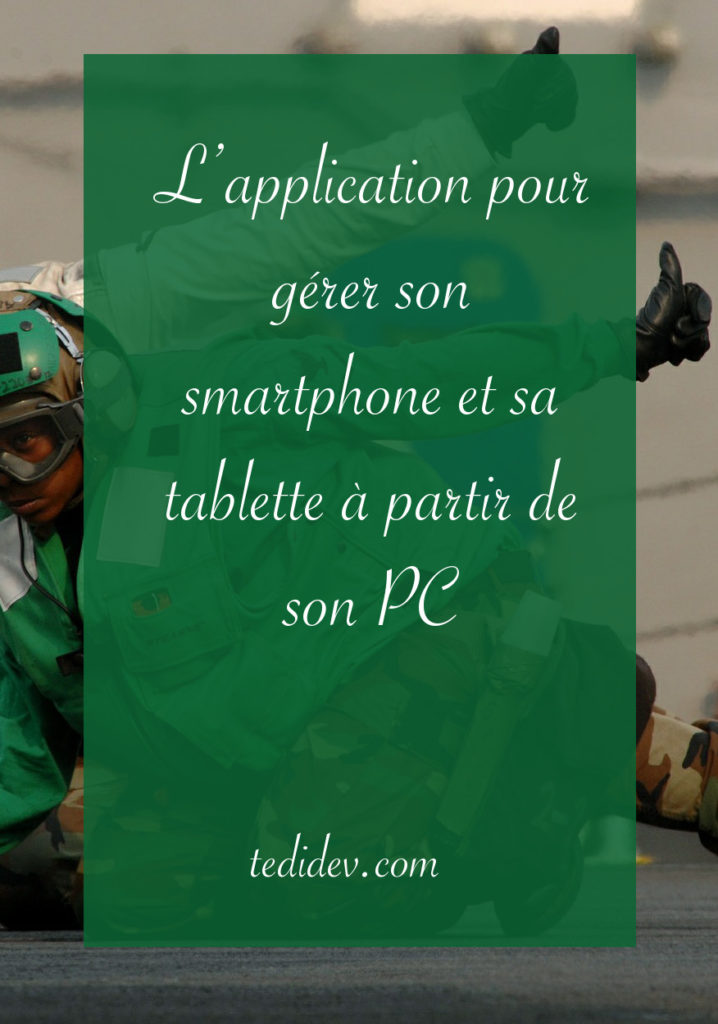 3 things to know to be visible on the web
10 real facts about the marine world that you ignore, the 7th is appalling
How to create a successful startup, the ultimate guide in 4 lessons