Last update March 5, 2023 at 08:33 am
Announcement of the game Soulstice released on September 20, 2022.
Today we return to the news of video games with this new action game gore and beatem all that promises in sensation. If you like Devil May Cry style games in a darker mode, you'll probably like Soustice.
Warning !! This game may contain gory and bloody elements. Inappropriate content for children.
Metroid Dread - games available - free demo downloadable -recommendation
Soulstice – gameplay reveal – trailers
Fight in synergy as Briar and Lute, a mighty Chimera, as they seek to restore balance to the sacred realm of Keidas in Soulstice.
Splatoon 3 – Release Date Known – New Gameplay Video
The indestructible bond of brotherhood that Briar and Lute share will allow them to reclaim the city of Ilden.
The elegant and fantastical world of Soulstice will transport players to places filled with danger and beauty.
With an in-depth combat system featuring ruthless combos, multiple weapons, and a myriad of customization options, Briar and Lute will have an endless array of methods to take down enemies as they explore Ilden, facing new threats around every corner.
Little story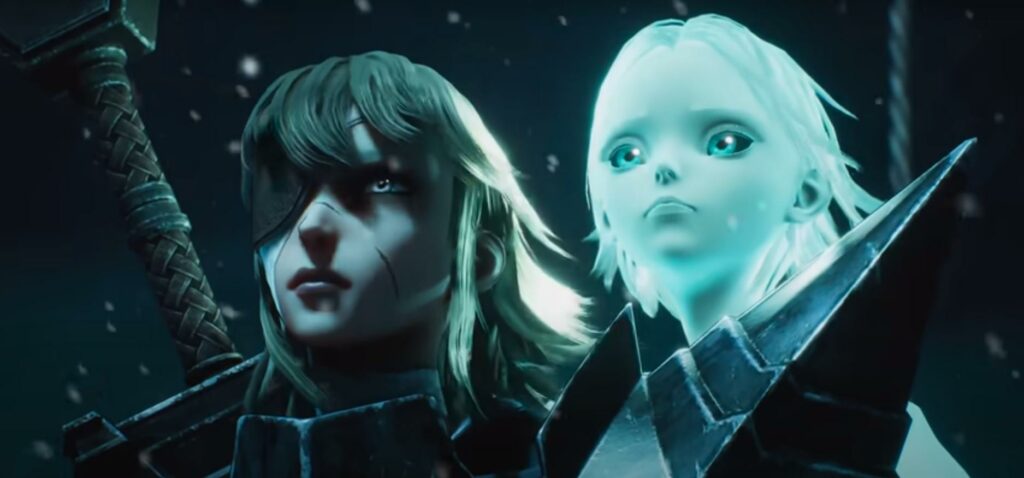 The balance of the Sacred Realms of Keidas is threatened when powerful and ferocious creatures called "Wraiths" cross the Veil to invade the region and ravage the world of the living.
Specters corrupt their victims and take over their bodies, creating invincible monsters that prey on the inhabitants. The "Chimeras", hybrid warriors born from the union of two souls, are the only ones who can protect humanity.
Briar and Lute are two sisters reincarnated as a chimera. The transformation endowed Briar with superhuman strength and stamina, while Lute, sacrificed in order to link her soul with her sister's, is now a spirit with mystical powers.
Dubbed by Stefanie Joosten (Metal Gear Solid 5), Briar and Lute are sent on a mission to liberate a ruined city ravaged by the Specters, and discover that the order to which they would belong has a much more complex role.
Explore a gloomy world teeming with mystery, master a rich combat system, and embody the duality of strengths of the two sisters in this fantastic learning tale packed with actions, fierce enemies and astonishing boss battles.
Source: store.steampowered.com
Soulstice game detail
Initial release date: 20 September 2022
Developer: ForgeReply
Publisher: Modus Games
Gender: Fighting game
Platforms: Microsoft Windows, Xbox Series X and Series S, PlayStation 5
Curved Space - now available on PC and consoles
Conclusion
As a reminder soulstice will be available for owners of Ps5 and microsoft devices. You may be interested in: