Discover the sites to learn to type on the keyboard without looking and without installing it in your pc.
Have you ever dreamed of writing faster with your keyboard to impress your loved ones or more importantly save time at work?
It is one thing to wish, another thing to really want.
To type quickly on the keyboard without looking at it, you have to learn it from people who already do it.
If you are introverted or if you simply don't feel like it, I recommend on this blog, the list of sites that will introduce you more easily to typing on the keyboard without confusion.
If you want to be tutored, some sites that I offer here put you in touch with professionals in the field. Either way, you'll be a winner.
Sites to learn to type on the keyboard without looking
Some online tools are free, others allow you to access features to get started before registering (paid or not).
Learning sites are convenient because from any computer you can always continue from where you left off.
TypingClub.com
This is a web-based application that helps you quickly get started with your keyboard.
What I liked about this platform is that it comes across as a well-crafted game with lots of visuals.
Everything is done to learn by playing, which is also one of the best ways to learn effortlessly.
The more you succeed in what is given as an exercise, the more the level of difficulty increases. It's made to learn really little by little from the lowest level to the highest level of difficulty.
What I didn't like about this platform is the registration reminder at each level if you don't. At the same time it is necessary to register to save your performances.
The visuals seem really made for the youngest (I would estimate between 6 or 7 years old) even if you can enjoy the game regardless of age.
I will recommend typingclub for those new to typing. People who are already beginners may find TypingClub repetitive over time.
Typing.com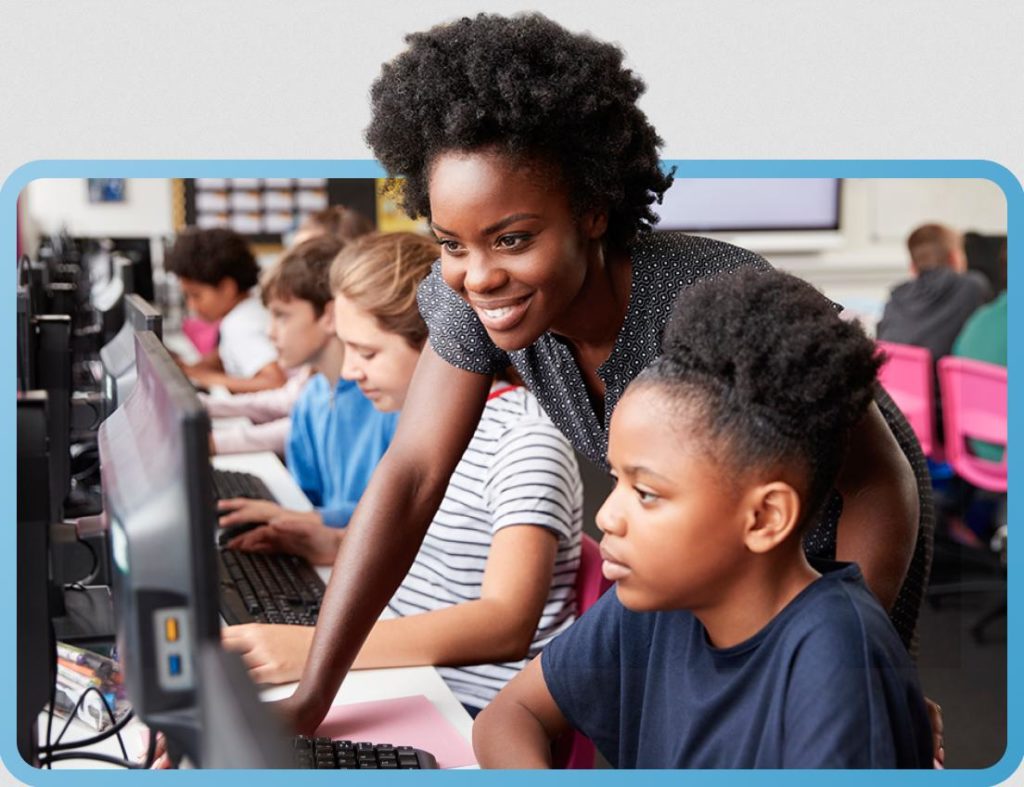 Typing.com offers more than 45 free online lessons and 7 games that make learning to type exciting. I tested their game Nitro-type and personally, I found it very additive. No need to log in to play anyway.
In addition to the courses that you can take in total autonomy, Typing.com also puts teachers in touch with their students.
This software is really suitable for students and children who want to improve their keyboard skills. Visit Typing.com.
rattype
The Ratatype app just like Typing.com is an online learning software. This software is intended to be your virtual tutor allowing you to accompany you in learning to type quickly on the keyboard, whatever their configurations.
This platform also makes it possible to put the tutors in touch with the students in order to improve learning. Ratatype also allows students to compete with each other to improve their typing speeds.
Ratatype is available at ratatype.com.
The aces of the keyboard
In this web application you can practice typing the letter on your keyboard.
What I like about this application is that it teaches you to also control the layout of your fingers on your keyboard to optimize typing.
you will also be able to measure your performance compared to other Internet users thanks to a statistical view of your competitors.
Les aces du keyboard has everything to motivate you to surpass yourself and maybe beat the record.
Visit the game on this site: micetf.fr/clavier/