Last update April 6, 2023 at 07:31 AM
The movie Scott Pilgrim vs. the World is celebrating its 10th anniversary this year. New film is more intense than the first version.
Scott Pilgrim vs. the World was released 10 years ago in theaters cinema. The film was so successful that its game with the same name is published as a beat em all 2d. The new film is designed in very high definition with new special effects to allow open-air viewing on the big screen.
See as well GODZILLA VS KONG Official Trailer HD (2021)
The movie 10 years ago
Meet the charming and free employment  Scott pilgrim (Michael Cera). Garage band bassist Sex Bob-omb, the 22-year-old has just met the girl of his dreams… literally. The only catch to win Ramona flowers (Mary Elizabeth Winstead)? His seven bad exes come to kill him.
The revolutionary filmmaker of the genre Edgar Wright (Hot Fuzz, Shaun of the Dead) tells the incredible story of a romantic slacker quest for love in Scott Pilgrim vs. the World.
Read Oxygen - official Netflix teaser 
History
Scott pilgrim never had a problem finding a girlfriend. Getting rid of it is proving difficult. From the girl who kicked him in the ass - and now back in town - to the teenage distraction he tries to shake off when Ramona is roller-skating in his monde, love was not easy. He soon discovers, however, that his new crush has the most unusual baggage of all: an infamous ex-league controls his. life in love and will do whatever it takes to eliminate her as a suitor.
As Scott gets closer to Ramona, he faces an increasingly vicious gallery of thieves from his past - from infamous skateboarders to vegan rock stars and dreaded identical twins. And if he hopes to win his true love, he must defeat them all before the game is truly over.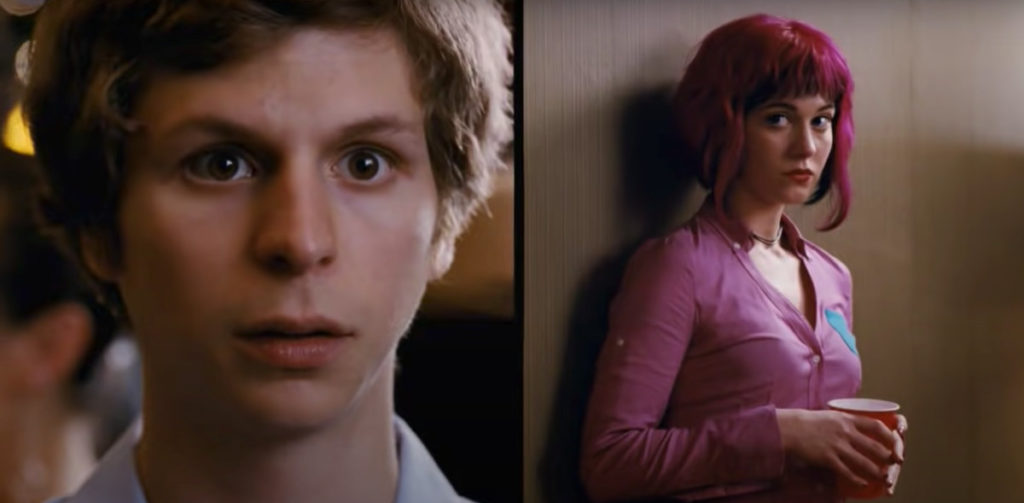 The remastered version of Scott Pilgrim vs. the World - trailer
Get ready, Scott Pilgrim fans! We got badder news than League of Evil Exes: on April 30, Scott Pilgrim vs the World is back in theaters exclusively in Dolby Cinema!
Edgar Wright and Dolby Cinema have announced that an all-new version of the 2010 hit Universal Pictures classic Scott Pilgrim vs. The World will hit theaters on April 30.
The film has been redesigned in Dolby Vision and Dolby Atmos and will play exclusively at Dolby Cinema locations in the United States for one week only.
"Scott Pilgrim vs. The World was designed for the big screen and for the best sound systems", said Edgar Wright, director, producer and co-writer of the film.
"Being able to see it with the best specs is obviously every filmmaker's dream. You want people to see it as well as possible. I suspect that if you are a fan of the film, you will get such pleasure from seeing it like this. "With Michael Cera, Mary Elizabeth Winstead, Chris Evans, Aubrey Plaza, Brie Larson, Jason Schwartzman, Alison Pill, Ellen Wong, Brandon Routh, Anna Kendrick, Kieran Culkin, Mae Whitman and more!
About Dolby:
Dolby transforms the science of sight and sound in spectacular experiences. Through our innovative research and engineering, we develop breakthroughs that we share with the world through collaborations that encompass artists, COMPANIES and consumers around the world.
These breakthroughs deliver incredibly vivid experiences in the cinema, at home, at work, and on the go - experiences so lifelike that people feel like they've been transported to a cinematic story or a thrilling musical sphere, a boardroom. remote or an action-packed game. In both entertainment and communications, via audio and imagery, we empower everyone to see, hear and feel the spectacular.
Last update April 6, 2023 at 07:31 AM
Conclusion
This small section on the film is closed. The article is not finished because below we will talk about game with the same name.
You may be interested in Minecraft Dungeons: Flames of the Nether  et Business Development Director and Coordinator positions to be filled in Togo- Urgent !!!!!!!!!!!!!!!!!!!!!!!!!!!!!!!!!!!!!!!!!!!!!!!!!!!!!!!!!!!!!!!!!!!!!!!!!!!!!!!!!!!!!!!!!!!!!!!!!!!!!!!!!!!!!!!!!!!!!!!!!!!!!!!!!!!!!!!!!!!!!!!!!!!!!!!!!!!!!!!!!!!!!!!!!!!!!!!!!!!!!!!!!!!!!!!!!!!!!!!!!!!!!!!!!!!!!!!!!!!!!!!!!!!!!!!!!!!!!!!!!!!!!!!!!!!!!!!!!!!!!!!!!!!!!!!!!!!!!!!!!!!!!!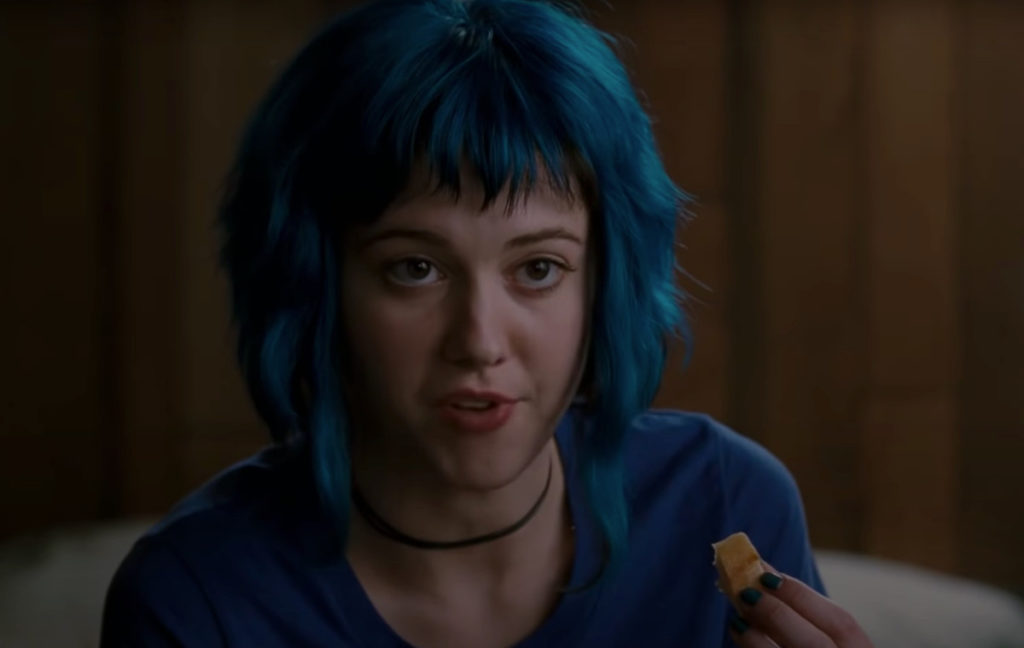 Scott Pilgrim vs The World: The Game - Complete Edition - Now Available - Nintendo Switch
Scott Pilgrim vs The World 2d game is now available in full edition for the Nintendo Switch.
This is a game Type beat'em up developed and published by Ubisoft. Scott Pilgrim vs The World: The Game is based on the Scott Pilgrim graphic novel series by Bryan Lee O'Malley which is itself linked with the release of the film of the same name.
[bctt tweet="Scott Pilgrim vs The World: The Game – Complete Edition – Now Available – Nintendo Switch" username="tedidevblog"]
Little story
Le game Originally released digitally for Xbox 360 and Playstation 3 consoles in 2010 before being sadly retired in December 2014.
This year 2021, Scott Pilgrim vs The World: The Game now returns to Nintendo Switch in complete edition. This means that the game came back with all the DLC and a new character in one product.
Scott Pilgrim vs The World: The Game - Complete Edition - Description
Rediscover the beat 'em up way game 2D arcade inspired by cult comics and the movie Scott Pilgrim vs The World!
This Complete Edition includes the original title of game as well as its DLC released at the time then the expansion packs Knives Chau and Wallace.
Play as your favorite characters: Scott Pilgrim, Ramona Flowers, Knives Chau, Stephen Stills and more. Improve your characters to learn devastating new moves, unlock secret items and modes, summon powerful allies and more!
Team up with your friends against hordes of devious enemies, or every man for himself in mini-games like Prisoner Ball. Your ultimate goal: defeat the League of Evil Ex Ramona!
You can find the game in the Nintendo Switch store for 14,99 Euros.
Last update April 6, 2023 at 07:31 AM
Conclusion
You may be interested in Super Mario 3D World + Bowser - Fury - Announcement Trailer- Nintendo Switch et Hard-boiled Egg - Australian Mom Shows How To Make Them Shell-Free In Under 5 Minutes - Her Technique Gets A Buzz.
See also: