Last updated October 25, 2021 at 07:30 AM
This week, LG announced PuriCare, an innovative electronic mask that purifies the air and kills germs.
In times of pandemic, masks and hydroalcoholic gels are the most used tools in 2020. Unfortunately masks must be replaced regularly and its use is not without problems of comfort and health in the long term. Doctors who fight the Covid-19 pay the price by undergoing what is called covid-19 fatigue
To solve these problems, thecompany Korean LG created PuriCare Wearable Air Purify.
[bctt tweet="PuriCare: LG announces innovative electronic mask" username="tedidevblog"]
How does the PuriCare Wearable Air Purify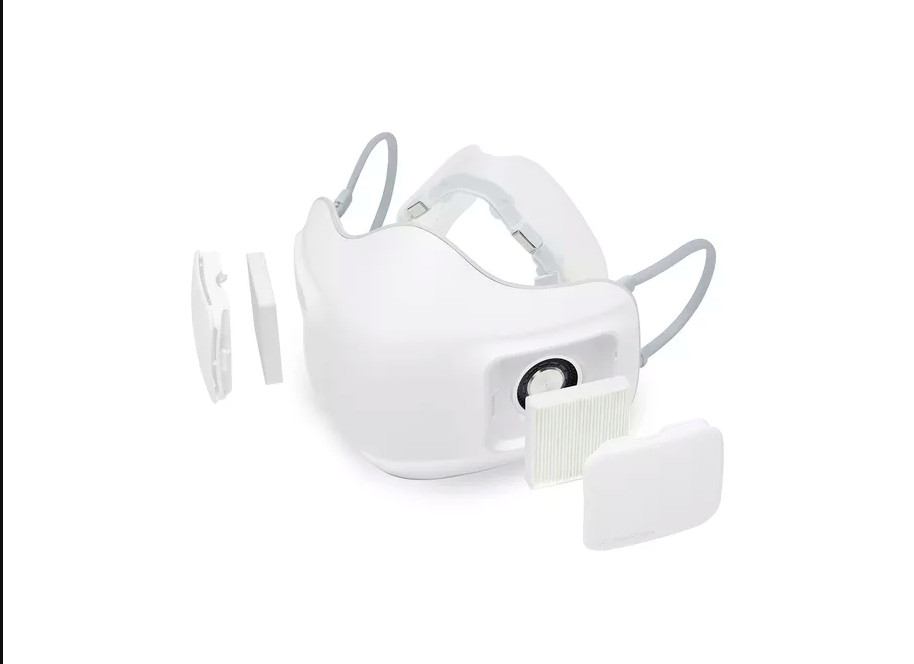 This is a portable air purifier that comes in the form of an electronic mask. This product contains a patented sensor allowing to detect the rhythm of our breathing and a calculator allowing to regulate the internal ventilators in order to make our breathing very comfortable.
To better understand the details, the company says the ventilators "allow users to absorb clean, filtered air, while the patented respiratory sensor detects the user's breathing cycle and volume and adjusts the ventilators. three-speed accordingly. "
The mask PuriCare Wearable Air Purify  can destroy germs in the air using its UV bulb built into the device.
How to get it?
Since the first announcement of PuriCare, the LG company had planned to provide 2000 copies of this mask to the Seoul Hospital University in order to fight against the pandemic. The company's objective would be to support medical personnel who have to put on an uncomfortable mask for several working hours and must replace it regularly at the risk of being contaminated.
LG's Puricare mask is said to be designed for comfort and for healthcare professionals.
No price could be announced yet but the company LG has confirmed that it will be delivered to a restricted market at first.
Last updated October 25, 2021 at 07:30 AM
Conclusion
You may be interested in [Reon Pocket] Sony creates an air-conditioned T-short et Microsoft Surface duo: the result of the collaboration between microsoft and google.
Source: indianexpress.com/article/technology/tech-news-technology/lg-air-purifier-mask-how-does-it-work-can-you-buy-6573061