Last updated November 22, 2022 at 04:42 AM
Discovering the Nintendo Switch OLED already available in stores.
Not long after the release of the Nintendo Switch, rumors swirled about a more capable Switch console design that would be aimed at professional gamers.
The reason for this rumor does not necessarily come from a leak.
The playstations and xbox consoles, Nintendo's main competitors, have all released a so-called "Pro" model for professionals of video games.
These models are naturally much more powerful, rich in functionality (and necessarily more expensive) than their standard version.
Today we are going to talk about a new range of Nintendo Switch. it's about the Nintendo OLED Switch. In the rest of the tutorial, you will discover the features of the new nintendo switch.
[bctt tweet="Nintendo switch OLED – A switch for pros? – available in store" username="tedidevblog"]
Nintendo Switch (OLED model) - announcement trailer
Check out the latest entry to the Nintendo Switch family! Nintendo Switch (OLED model) brings the versatility of the Nintendo Switch experience with a vibrant 7-inch OLED display, wide adjustable stand, and more.
Archives – Nintendo switch standard – Opinion – Test ( 2021 )
Hello, today we are going to talk about the Nintendo Switch console
I have often spoken of many exits from Nintendo Switch based video games but rarely have I talked about the console itself and its capabilities.
Today we will finally talk about the new Nintendo console.
First, we will describe the Nintendo switch and then give our personal opinion on the use of the console since its release in 2017.
What is the Nintendo switch?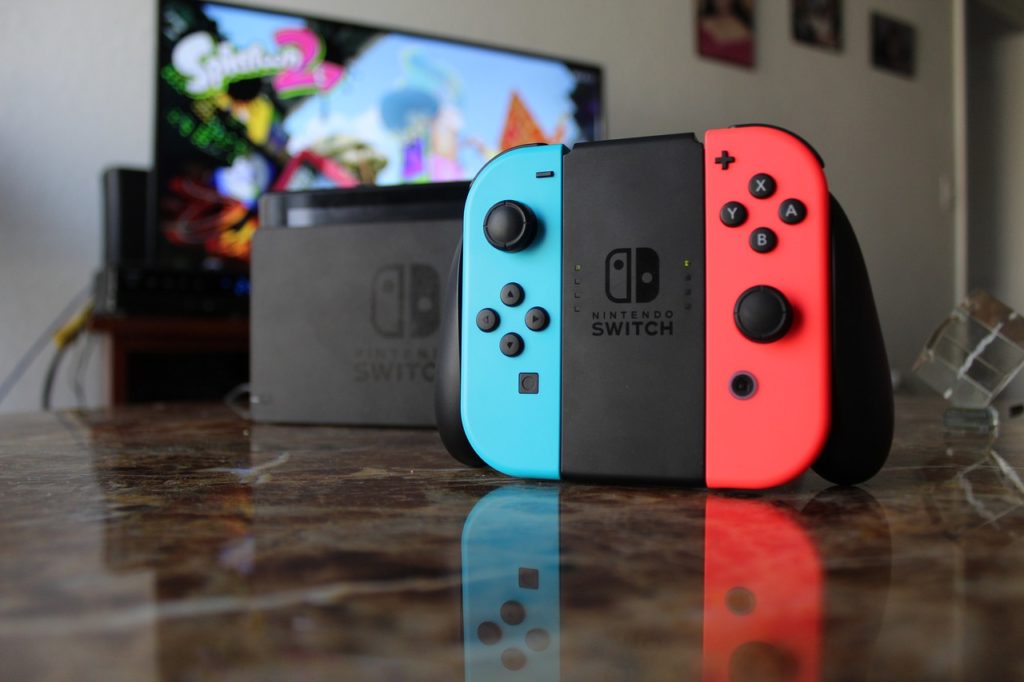 The Nintendo Switch is a hybrid console allowing you to play in home console mode or in portable console mode.
The philosophy of the Japanese company in the creation and design of this console is to "Create a new way of playing" .
Many consoles focus on the power and use of latest technology dated but the Nintendo Switch stands out from its peers by defining a new way of playing.
Indeed, even in portable mode, you can separate the screen from the controllers to play it anywhere. For ideas on the different ways to use the console, check out this trailer.
Now that we have understood each other, it is time to proceed to the evaluation of the product.
Rating and our Opinion
In this section we will note by the sign "+" of each title, which corresponds according to us to the advantages and by the sign "-", which corresponds to the disadvantages.
For a summary, I recommend you see the table of contents at the beginning of this post.
+ Very hybrid Nintendo switch console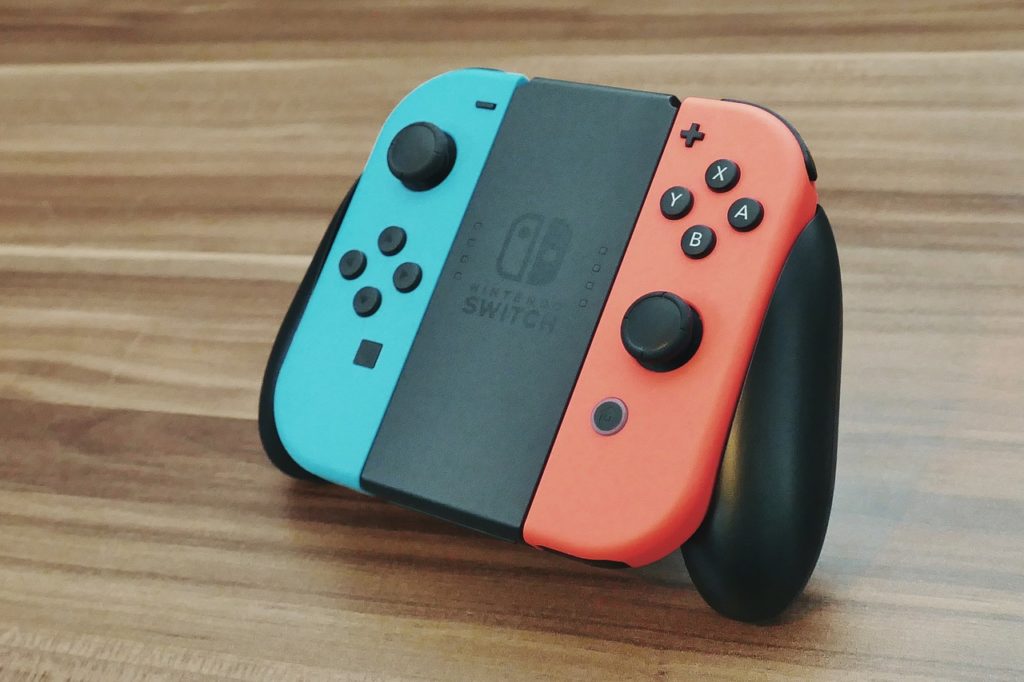 The Nintendo Switch as you have seen is a very hybrid console. It is also in the first place a significant advantage which is put forward by the Japanese firm.
We can play any games in mobile mode, like the gameboys for older players, and in home console mode to play on television. The transition between these two modes is very smooth when I have personally tested it.
To overcome the power cuts here in Togo, we can play in tabletop mode where the switch screen serves as mini televisions. It is also when we cut the power that I test the games most often.
The joycons can be removed to be put back on an accessory transforming it into a full-fledged controller. It is also possible to play with every joycon in every hand.
In this mode even your movement is taken into account in some games to improve the experience.
+/- Battery time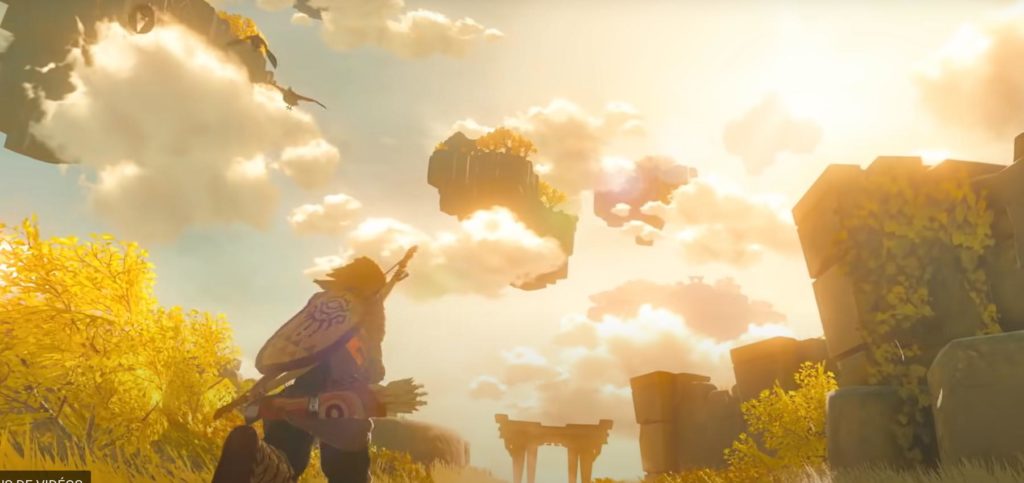 If you like to play in portable console modes the question of battery life arises … seriously.
We can naturally say that after a long time of games, if the nintendo switch is about to discharge, we can run to its tv support to continue the adventure directly on television without interruption.
Yes it is possible and I myself have done it several times but as a full time mobile gamer, we will forget about the tv and treat it like a portable console.
To answer the main question, I played Zelda Breath of the Wild comfortably for 2 hours. The battery if I remember correctly, was hardly below 60%.
Your battery time will greatly depend on the games you play. It is estimated that you will need between 2.5 to 6.5 hours of playing time on average.
For heavy players it may not seem like enough but for me it's more than enough since I only play 40 minutes of time per session unless the cutscene is long.
+ We can play two by default
Speaking of console hybridity, that's not all, each joycon can become an independent controller.
Which can let you play the games with your friends. It's not like before where you had to pay for a second controller to play with our little brother or even put the batteries in to be able to play a console game.
+ Supports HD
Of course, and that's what makes the console so special.
When we play the Nintendo switch on high definition television especially with zelda (our test game) it feels a bit like a console ps4 (I dare not say ps5 because we have not tested it yet).
High definition support is a must play on large screens and enjoy large graphics.
En passant one of the most graphics-intensive games of all time is suitable for Nintendo switch.
- It's beautiful but it does not support bluetooth headphones
Yes !!! and that's a real shame for a regular wireless headphone user like me. This is a negative point not to be overlooked if you paid for a nintendo switch.
If your television has a bluetooth function, you can still connect it to your headphones to play without disturbing loved ones.
+ Many choices of games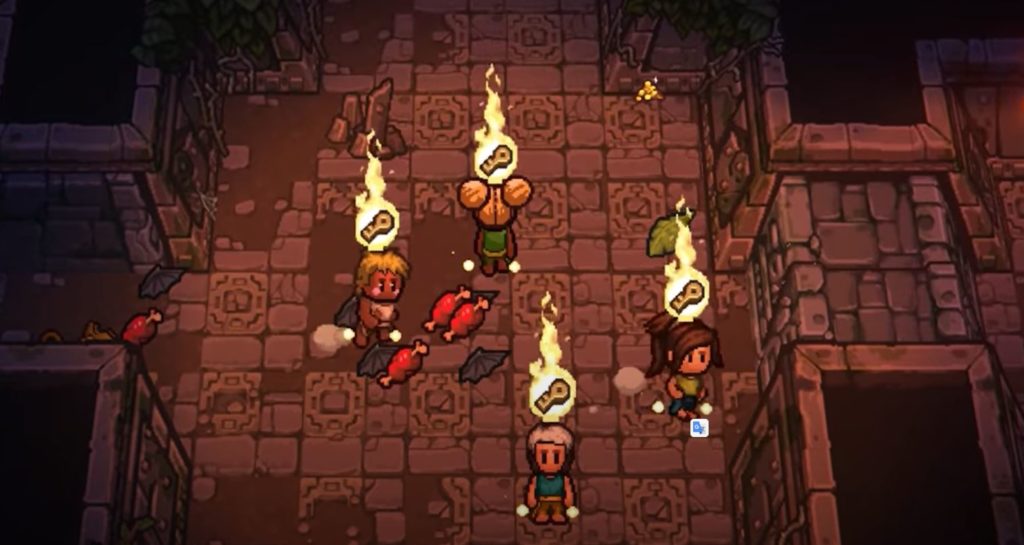 What makes a good console is not power and even less the technological possibilities it offers.
It's the games she owns. With the nintendo switch, the Japanese firm seems to be promoting independent developers more and more.
This means that it is now possible to find many playstation and pc games in the Nintendo switch.
Searching the nintendo eshop I found trilogies and even sagas of games like the Naruto Ninja's storm.
We can find good indie game as The Survivalists  and many online games including Override 2: Super Mech League et Super Royal Animal  coming soon to the console.
If you are the retro type we can subscribe to the service Nintendo Switch Online to play more than 100 Nes and super Nes games online.
This last feature although very interesting and allows us to play online with games like Fortnite , has other drawbacks.
- The Nintendo Switch Online service is not free.
Oh yes, don't forget that the new Nintendo console is not like a computer where you can connect or play online as you want without paying the fees like other free to play.
At the time of writing the article the service costs about $3,99 (2200 FCFA) per month and nearly $20 per month (11000 FCFA).
Luckily it's very cheaper, but the idea of ​​paying for a game and the online service to play hurts.
Last updated November 22, 2022 at 04:42 AM
Conclusion
The new nintendo switch in the color of Samus' armor in Metroid dread is undoubtedly more efficient and complete than the standard switch. I can't ignore the possibility of connecting an ethernet cable to the new console.
What makes it faster in mode of online game.
This new release almost makes me regret buying the standard version of Nintendo Switch a few months after its release. It is clear that it fixes the faults and lacks found in the latter.