Last update July 4, 2023 at 11:06
Are you looking for a tool to save web content to read it later? Try Pocket.
We are in a period where we are surrounded by a large amount of information and content. It is no longer necessary to go to the library or bookstore to find the books containing the solutions to our problem. With all these masses of content around us, a new problem arises. It's about backing up and restoring information.
We don't always have connectivity Internet within reach and available 7 days a week. Sometimes we want to be able to register the item we found on the Web in order to read it later without necessarily using the connection to load it. If you find yourself in these types of needs, there is a multiplatform tool to help us. This is the Pocket solution.
[bctt tweet="Pocket – the app to save your favorite articles and review them anywhere." username="tedidevblog"]
Pocket application

We discovered this application looking for the perfect way to save our articles on the websites and track the manga we read. What we have found is not just a application bookmark but also a content curator. In this section we will list the major features of theapplication.
If you don't know, a content curator is a platform that offers you various content from the websites according to your preference and your taste. These platforms are ideal for monitoring technology or be aware of what is happening all over the world. It allows you to make unforgettable discoveries.
Allows you to consult its content efficiently
Pocket can be used to save the content you discover throughout the day and create your own space devoted to the topics that interest you. You can save stories, articles and many other content on any device and from any editor or application.
Pocket design for a good read
When you back up your content websites, you have the option of reading it offline and not always on the destination site. Pocket basically presents your saved content without distraction in a clean design that makes reading easier. The catch is that sometimes the content can be difficult to understand or just don't make sense. This forces us to read the article at the source so as not to lose sight of the context.
Audio playback
According to the creators of this application , it is possible to read your article in Pocket. We haven't tested it at the time of writing, but this feature would be a big plus.
Pocket can be installed anywhere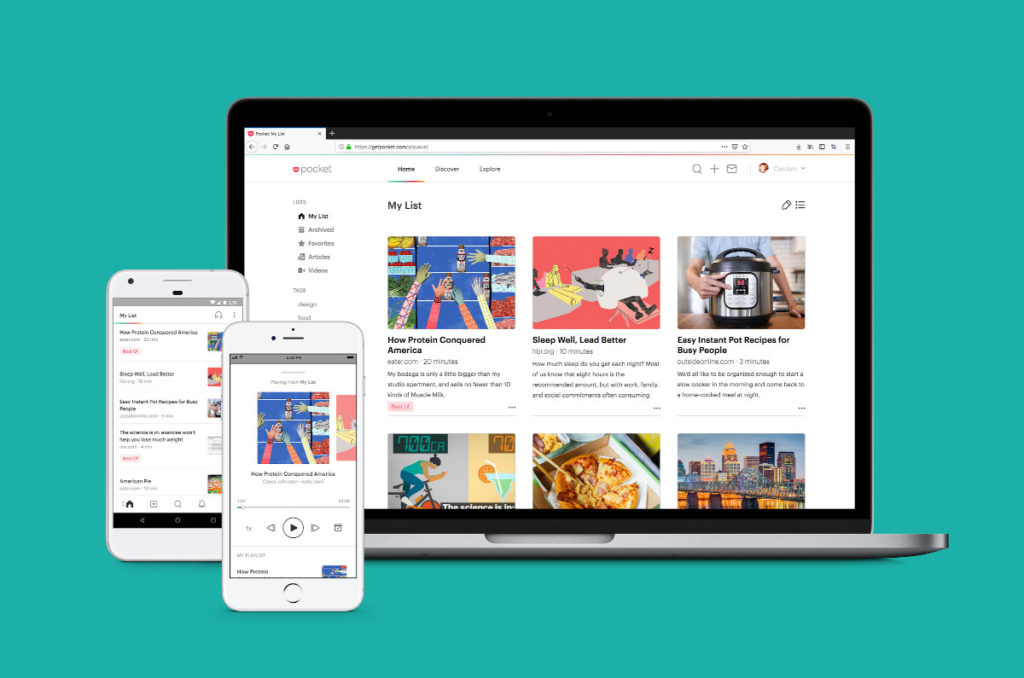 This tool is not only available for android and IOS smartphones. It can also be used online and in our computers. The advantage you will probably have already understood. The backups are synchronized between your accounts which allows you to comfortably read the content in any digital medium.
Pocket as content curator
We said above that this tool also allows you to discover articles on the websites. According to the creators, Pocket offers the best of Web, as discovered by users, verified by their content organizers, and approved by their editors. You might love what content you find.
It should be noted that to use Pocket it is necessary to have to create an account on the application. This action can be done in two clicks without worries. For more information onapplication, we invite you to consult their site getpocket.com
Last update July 4, 2023 at 11:06
Conclusion
You may be interested in 500 firepaper: Make your android mobiles more alive et Interactive map of the linux kernel - Software