Last updated June 2, 2023 at 07:21 AM
A trailer reveals a new game to watch closely. This is the game Phantom Blade Zero whose release date is not yet known.
A new samurai game, with crazy actions that would come out of the great Kungfu movies is planned for playstation 5.
The trailer reveals the game Phantom Blade Zero with many shocking actions that can make the gaming community skeptical about the realization of the project.
In this post, you will discover that the game Phantom Blade Zero has everything to keep its visual promise. But first, I'll let you discover the videos before giving more information about the game.
Phantom Blade Zero – The flashy samurai action game that is sure to be addictive if it ever comes out on PS5!
Experience the world premiere of Phantom Blade Zero, a new action-RPG with a deep and dark art style, fast-paced combat, and a fictional world blending Chinese martial arts and steampunk!

Be the Dark Raider exiled by "The Order", embark on the path of revenge and uncover Wulin's darkest secrets!
Phantom Blade Zero – Synopsis
In Phantom Blade Zero, you play as Soul, an elite assassin serving a powerful secret organization known as "The Order".
He was wrongfully charged with the murder of the Patriarch of the Order and seriously injured in the ensuing manhunt. A mystical healer managed to save him from the clutches of death, but his makeshift cure only lasts 66 days.
He must find out who is the mastermind of the whole operation before the time runs out by facing powerful opponents and inhuman monstrosities.
Game Description Phantom Blade Zero
According to the founder and CEO of S-GAME studio, Soulframe Liang:
"
Rainblood has evolved into a true franchise and adopted a new name: Phantom Blade. Most of these games were on mobile and were never exported outside of China. Despite everything, I managed to collect more than 20 million fans.
"
Phantom Blade is the spiritual sequel to Rainblood games created on RPG MAKER from 2010 and popular in China.
"It all started with a indie game which I designed myself via RPG Maker in 2010. It was called Rainblood: Town of Death"
 Phantom Blade Zero, the spiritual rebirth of the original Rainblood. It is much more ambitious and richer, and we have moved from RPG Maker to Unreal Engine 5, but the very essence of the game has not changed.
The world and the fighting animations of the game are essentially handmade in order to bring more diversity in the game and to be as close as possible to the authenticity of the Chinese martial art that is Kungfu.
"Since our resources are limited, we prefer to present you several maps of reasonable size, created by hand and offering various activities rather than a huge continent filled with reused elements in a loop. "
"Phantom Blade Zero's shots are hand-animated because motion capture wouldn't do them justice."
source: https://blog.fr.playstation.com/2023/05/26/un-nouvel-apercu-de-phantom-blade-zero-prevu-sur-ps5/
Detailed info about the game Phantom Blade Zero
Initial release date: unknown
Developer: S-GAME
Publisher: S-GAME
Series: phantom blade
Gender: Adventure, dark fantasy, samurai, action rpg, hack and slash
Platforms: PlayStation 5
Game engine: U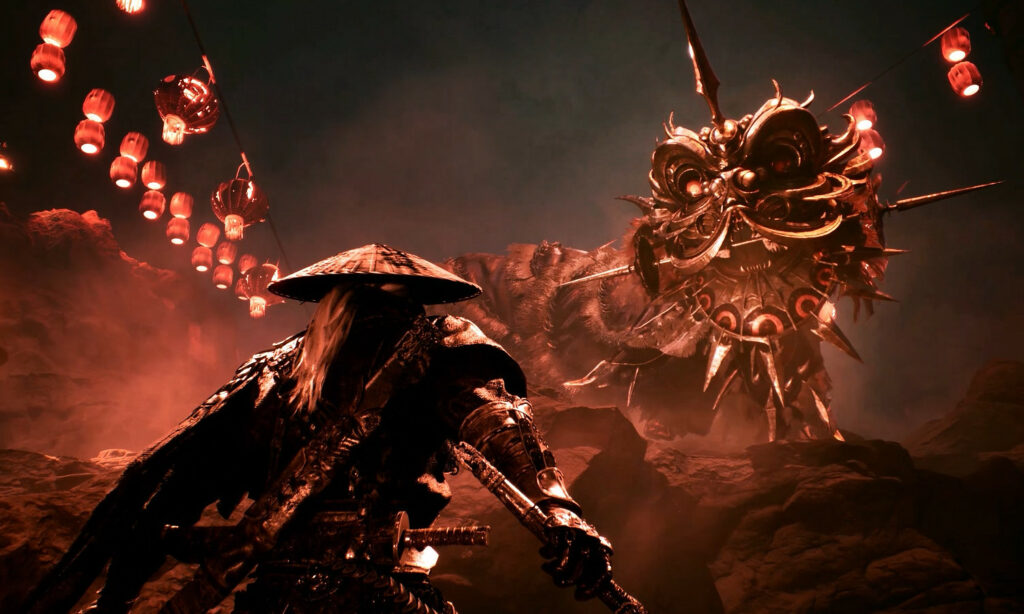 See as well