Last update March 3, 2023 at 01:49 am
Discovery of the dark fantasy game path of exile which is a must among games massively multiplayer ( mmo ).
I decided one day to test a Diablo game to understand why there was so much excitement.
In my research I came across a very similar, massively multiplayer game.
Since it was completely free, I decided to give it a try.
Since this "little test", I haven't stopped thinking about path of exile, which is an addictive and challenging game for fans of the genre.
In fact, I now have an idea of ​​the reason for the success of games like Diablo and even Path of Exile.
In this post, we will present path of exile which is one of the most appreciated mmo games by critics.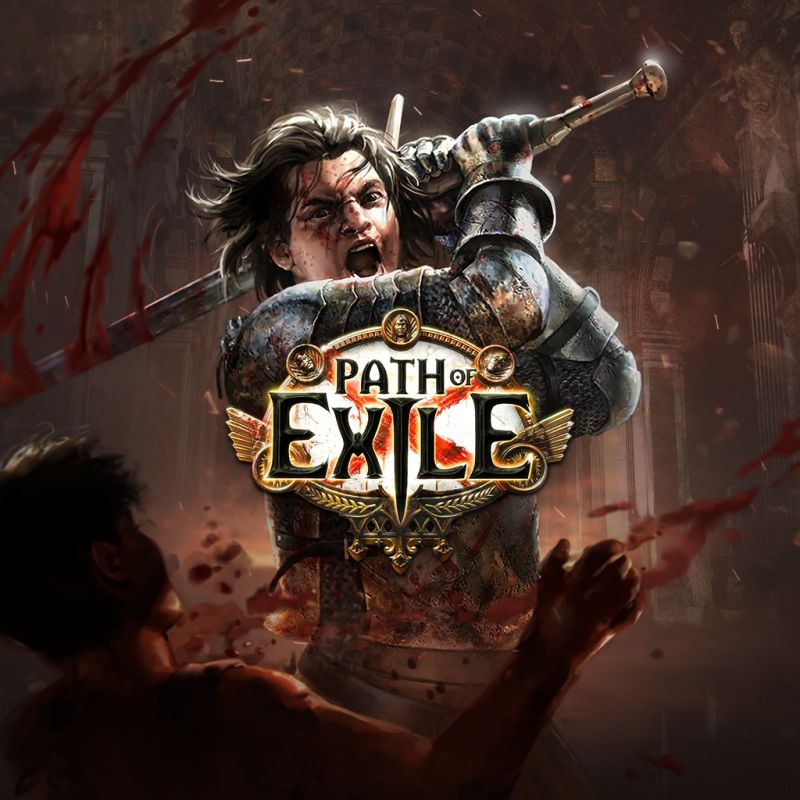 Path Of Exile recommendation – the trailer (among many others)
Synopsis of Path Of Exile
You are an Exile, trying to survive on the dark continent of Wraeclast, as you fight to acquire the power necessary to exact your revenge on those who have wronged you.
About the game
Created by hardcore gamers, Path of Exile is an online Action-RPG set in a dark medieval-fantasy world.
Focused on visceral combat, powerful items, and character customization like no other, Path of Exile is completely free and will never be pay-to-win.
Detailed Game Info Path Of Exile
Path of exile is a massively multiplayer online game released since 2013.
It is developed with passion and care by independent studio Grinding Gear Games based in New Zealand.
It is available for platforms PlayStation 4, Xbox One, GeForce Now and PC via Steam.
Editor: Grinding Gear Games
Composer: Adgio Hutchings1, Gautier Serre1, Kamil Orman-Janowski2
Date de sortie: 23th October
Fashion : Multiplayer
Designer: Chris Wilson
Developer: Grinding Gear Games
Awards: BAFTA Games Award for Evolving Game
appointments : BAFTA Games Award for Evolving Game
Genres: Online game massively multiplayer, Hack 'n' slash, Free-to-play, Independent play
Platforms: PlayStation 4, macOS, Xbox One, GeForce Now, Microsoft Windows, MacOS, Steam
Website: pathofexile.com
PC Requirements
MINIMUM CONFIGURATION:
Operating system : Windows 7 SP1 or Windows 8
Processor : Quad-core 2,6 GHz x86 compatible
RAM: 8 GB of memory
Graphics: NVIDIA® GeForce® GTX 650 Ti or ATI Radeon ™ HD 7850
DirectX: version 11
Network: high speed internet connection
Disk space : 40 GB of available disk space
RECOMMENDED CONFIGURATION:
Operating system : Windows 10
Processor : Quad-core 3,2 GHz x64 compatible
RAM: 16 GB of memory
Graphics: NVIDIA GeForce GTX 1050 Ti or ATI Radeon™ RX560
DirectX: version 11
Network: high speed internet connection
Disk space : 40 GB of available disk space
Additional notes: Recommended SSD Hard Drive
System requirements for MAC
MINIMUM CONFIGURATION:
Operating system : macOS 10.13
Processor : 2.6GHz quad-core Intel Core i7
RAM: 8 GB of memory
Graphics: Radeon Pro 450
Network: high speed internet connection
Disk space : 40 GB of available disk space
RECOMMENDED CONFIGURATION:
Operating system : macOS 10.15
Processor : 2.6GHz hex-core Intel Core i7
RAM: 16 GB of memory
Graphics: Radeon Pro 555X
Network: high speed internet connection
Disk space : 40 GB of available disk space
Additional notes: Recommended SSD Hard Drive