Discover the story and gameplay of Kazuya MISHIMA, main antagonist of the game TEKKEN 8.
I never had time to get used to the character Kazuya MISHIMA in the TEKKEN games. Probably because he didn't appear in TEKKEN 3, the only episode of the saga that I played for a very long time and with passion.
Kazuya MISHIMA is an interesting character in the TEKKEN universe. From the beginning until TEKKEN 8 he went from main Hero to main antagonist and sometimes both at the same time.
In TEKKEN 8 you will see in the story and gameplay what it became in the end.
Who is Kazuya MISHIMA?
Kazuya MISHIMA is the biological father of JIN KAZAMA the hero of the new series. He is also the main antagonist (and sometimes a hero) who has played many roles in the plot of TEKKEN.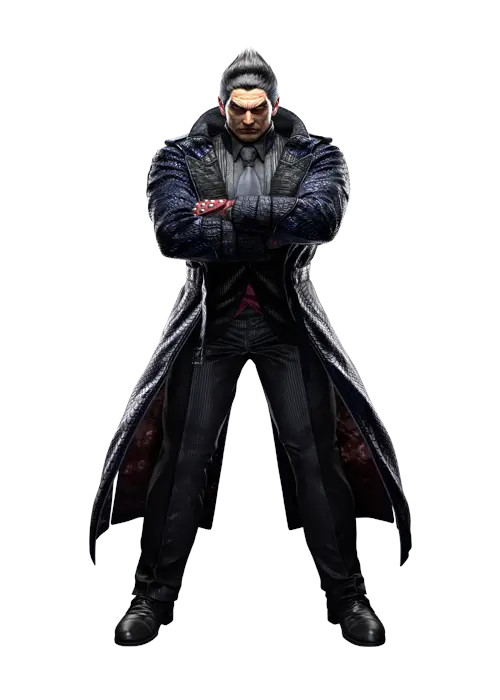 Kazuya Mishima used the full extent of his demonic power and the forces of the G Corp to attempt to take over the world.
After defeating his father Heihachi Mishima, Kazuya redoubled his efforts to bring down the now leaderless Mishima Zaibatsu. This merciless war split the world in two, and the G Corp emerged victorious.
However, the conglomerate seemed in no way determined to give up and continued to rule the world with an iron fist.
Horrified by these actions, the United Nations called together many heads of state in New York to find a way to impose sanctions on the G Corp.
It was then that Kazuya himself showed up at the meeting and announced that he had no intention of ending the war he was waging.
He then launched the forces of the G Corp to attack New York, which set the city ablaze.
Characteristic of Kazuya MISHIMA
Cold-Blooded Dominator
Fighting style: MISHIMA style offensive karate
sources: en.bandainamcoent.eu/tekken/
Kazuya MISHIMA - TEKKEN 8 gameplay
Game Info TEKKEN 8
Tekken enters a new era! The series of video games longest storyline is back with state-of-the-art graphics and intense new rivalries. Don't miss the next Tekken 8 announcements!
Initial release date: 2024
Fashion : Multiplayer
Gender: Fighting game
Series: Tekken
Platforms: PlayStation 5, Xbox Series, PC (via steam)
Developers: Bandai Namco Studios, Arika
Editors: Bandai Namco Entertainment, Namco Bandai Games America Inc.
Game engine: U
See as well