Last update December 16, 2022 at 07:24 PM
Introducing a full-featured screen and video capture app ubuntu. This is Kazam.
When using full-time linux distribution , we encounter various problems which vary according to the pc characteristics of each person. One of the things that we realize over time is that there is no video capture application (screencast) by default. With all the free software that exists in the linux repositories, it is difficult to make a definitive choice to choose a complete capture software.
In this post, I will present the result of my research to save you time. The application I offer is Kazam. The linux distribution we are using here is ubuntu. The application is naturally available in all other distributions. See you below for details.
Guide to knowing everything about computer viruses in 2021
[bctt tweet="Kazam – ideal application for taking screen and video captures on ubuntu" username="tedidevblog"]
Kazam Screenshot and video on ubuntu
Kazam is a simple screen recording program that captures your screen content and records a video file that can be played back by any video player that supports VP8 / WebM video format.
Optionally, you can record audio from any audio input device supported and visible to PulseAudio.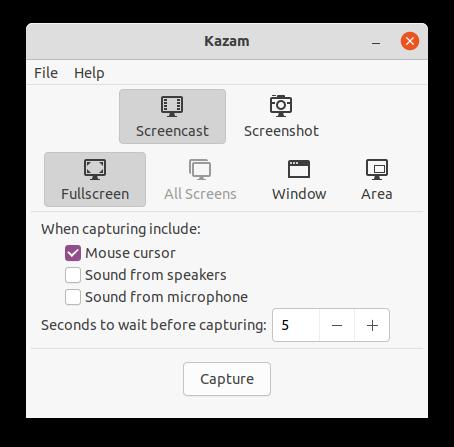 Really very simple isn't it? As an indication here is how it can be installed.
How to easily install a font in ubuntu
How to install Kazam
There are different ways to install the application. On ubuntu, its package exists in the default repository. You can therefore do:
sudo apt install kazam
To install the most recent version, add a new repository source whose links are as follows:
Stable PPA - https: // launchpad.net / ~ kazam-team / + archive /steady-series
Unstable PPA - https: // launchpad.net / ~ kazam-team / + archive /unstable-series
If you can't find it in your favorite linux distribution, you can still download the software as a zip file from launchpad.net/kazam
How to install Mysql in ubuntu 20.04 lts - tutorial
Last update December 16, 2022 at 07:24 PM
Conclusion
I have been using the Kazam application since the beginning of the month to create content on the web and present the work to clients in video. So far I haven't had any problems using the app.
You may be interested in: