Last updated August 29, 2023 at 04:59 AM
Introducing the story and gameplay video of Jin Kazama, character from the game TEKKEN 8.
Jin is by far one of the characters that I have long wanted to master without really achieving this goal.
Since TEKKEN 3 I liked his look, his simple yet powerful fighting style. In terms of control, it was quite difficult to handle but still, once you understand its system, you become classy.
I discovered the saga from TEKKEN 3 and since then, I'm addicted to it.
In TEKKEN 8, Jin is more serious and more heavy hitting than ever. Discover in this post, the story and the gameplay of Jin KAZAMA in TEKKEN 8.
Who is Jin KAZAMA? TEKKEN 8 character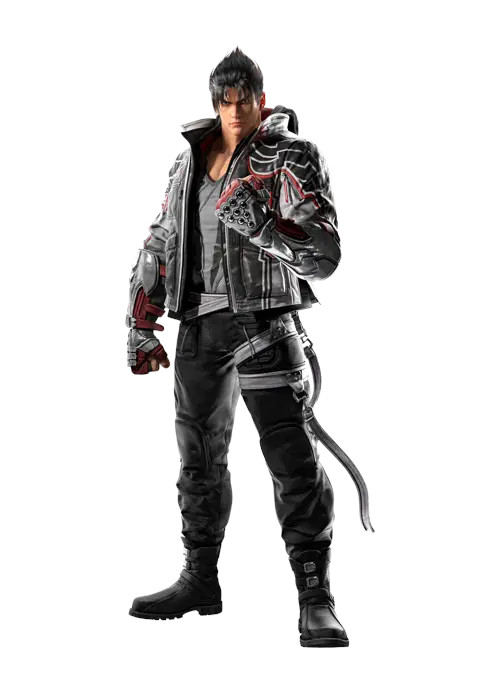 Inhabited by a deep hatred towards the cursed blood which courses in its veins, Jin Kazama sought to put an end to the demonic line.
He allied himself with Lars Alexandersson, and together they prepared to launch Operation Lightning, a plan to eliminate the other devil gene holder, Kazuya Mishima.
Jin had once thrown the world into chaos in order to resurrect Azazel, the being behind the devil gene. His plan was to free the world from the curse of the devil gene. He had to defeat Azazel once and for all, even if it meant losing his life.
Although Jin managed to overcome Azazel, he lost consciousness and again fell into a deep lethargy.
While he was away, the G Corp, led by Kazuya, launched an invasion across the world. Several months later, Jin eventually regains consciousness.
His fight to the death against Azazel had allowed him toapprendre how to control the demonic power that lies dormant in him.
Jin swore to end Kazuya's reign of terror in order to redeem himself after all the destruction and war he had caused.
Characteristic of Jin Kazama
silent lightning
Country of origin: Japan
Comat Style: Karate
sources: en.bandainamcoent.eu/tekken/
Jin Kazama - TEKKEN 8 gameplay
Game Info TEKKEN 8
Tekken enters a new era! The series of video games longest storyline is back with state-of-the-art graphics and intense new rivalries. Don't miss the next Tekken 8 announcements!
Initial release date: 2024
Fashion : Multiplayer
Gender: Fighting game
Series: Tekken
Platforms: PlayStation 5, Xbox Series, PC (via steam)
Developers: Bandai Namco Studios, Arika
Editors: Bandai Namco Entertainment, Namco Bandai Games America Inc.
Game engine: U
See also: