Last updated November 1, 2022 at 11:07 AM
We discovered an interactive kernel map web application linux.
As a system enthusiast linux , I always wondered how the kernel was created. The best way to understand how a product is created is to at least know what it is made of. For that, we present to you the interactive map of the linux kernel.
[bctt tweet="Linux Kernel Interactive Map – Software" username="tedidevblog"]
Interactive map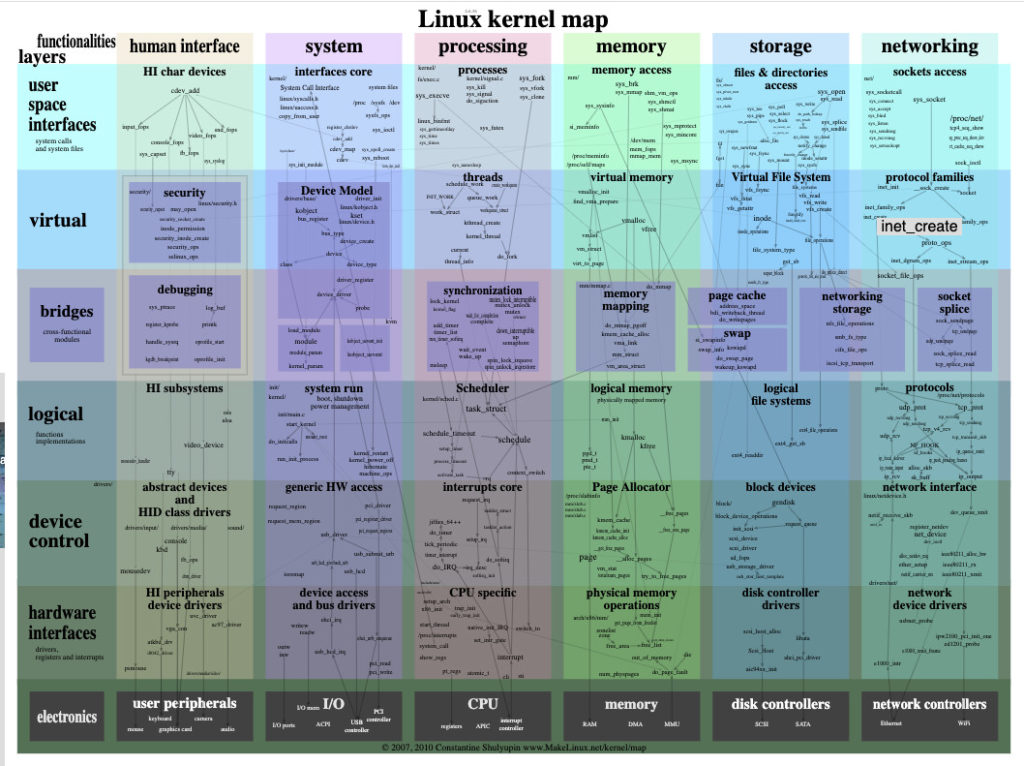 This map shows you the elements of each component of the architecture. When you click on one of them you will be able to access detailed information such as its source code and its role in the system.
If you love computing and maybe systems development, this board would certainly be an invaluable resource. Check out the kernel map at the link makelinux.github.io/kernel/map/.
Last updated November 1, 2022 at 11:07 AM
Conclusion
You may be interested in Linux kernel - How to compile and update it in Ubuntu - tutorial et Ubuntu 20.04 LTS is released. What's up ?