Last updated November 6, 2023 at 03:13 AM
In this post, we will see how to make a plucking machine that takes 15 seconds to finish its job.
When we cook atAfrican, we take care of ourselves executing the expensively paid chicken and then plucking it ( that is to say removing the feathers ) . The problem we all encounter and which can discourage chicken meat lovers is that:
it hurts to slaughter this animal
To add to the pain, it's tedious to remove the feathers by hand.
Luckily for us, there are two options to save us from this headache.
Leave the job to our poultry seller or...
The second option that is the subject of this article is to use the poultry plucker. 
Otherwise, if you are interested inapprendre à raising chickens, discover Garry's advice .
In this post I will show you what a poultry plucker is and then we will see how to make a plucker. This will perhaps allow local DIYers and inventors to create a personal version of the poultry plucker.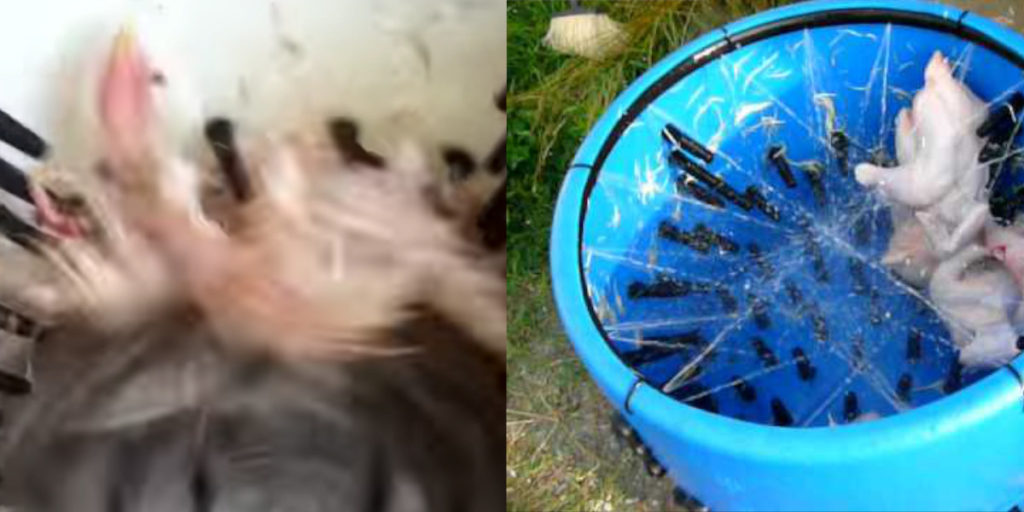 Demonstration of a poultry plucker that does its job in 15 seconds
Pay attention to this video, because it goes fast.
You think you haven't seen anything? or you don't believe what you see? Yet another video to reassure you… that you saw it correctly.
Ok I grant you, plucking more chickens does not help to understand what happened. Fortunately, you can make it at home with this mini tutorial accompanied by a DIY video that arrives in the next section.
How to make a plucking machine - tutorial
As you have noticed, there are various variations of poultry pluckers and some have been made by DIYers or enthusiasts.
The goal is to understand that it is possible to create your own homemade plucking machine. Makers, Hackers or tinkerers, inventors here is the plan of the standard plucking machine
It may not be a big deal but it should leave more room for innovation and imagination, here is the image of what represents finger plucker.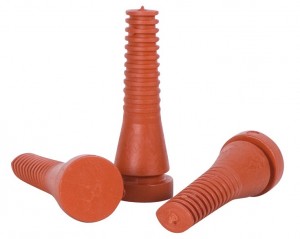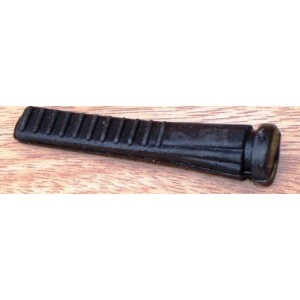 She doesn't look as devastating as seen in the video.
The important thing is the result. Now that you have the basics of what is needed, the following video shows in practice how to go about making a poultry plucker.
30 min video to make a machine
Here is a 30 min video that shows how to make this machine. The author took care to indicate with the links, the materials he purchased on Amazon to make it.
Footnotes from the author of the video: This update shows the changes, details, dimensions and specifications of my DIY Chicken Plucker. The video is very long but rich in the information you requested.
If you are interested in building the system, watch the full video for instructions, tips, and rationality in the design process.
I hope you find it worth it. As usual, if you have any questions, feel free to ask, comment and share.
Remember, do it yourself.
By going to the youtube page of the video, you will see all the materials used as well as the links to make your purchases on Amazon.
Can you make a plucking machine with a washing machine?
In my opinion, I don't think so!
The washing machine runs, so with a little improvement we can just put a chicken in it and that's it! If that's what you're thinking, I agree with you on the theory.
But in practice it's not as simple as that. The washing machine first is not designed for poultry and may be too sophisticated to make such a modification.
So far, I haven't seen any tutorial that uses a washing machine to make a plucking machine. That doesn't mean it's impossible.
If you succeed, don't hesitate to tell me about it in the comments.
Where to get a poultry plucker if you don't want to make one yourself
It really depends on where you are geographically. If you are in Togo like me, you have no choice but to go buy online or order abroad.
(if you sell this kind of device it would be cool if you contact us so that we can inform others. )
In any case for any question, Google is your friend to help you find a good plucking machine.