Last update September 11, 2021 at 04:37 am
In this post, we will talk about Granville Woods, one of the most influential but even less known inventors in the world.
In the context of greatest lesser-known inventors in the world , we will draw attention to Grandville woods. One of the inventors who was refused many opportunities because of the color of his skin.
After creating his company with his brother, he quickly enjoyed great success thanks to his first invention. For more details let's find out who is Granville-woods.
24 rules of life according to Bill Gates for students and entrepreneurs
[bctt tweet="Granville-woods – inventors of egg incubators and several other inventions still in use today." username="tedidevblog"]
Granville Woods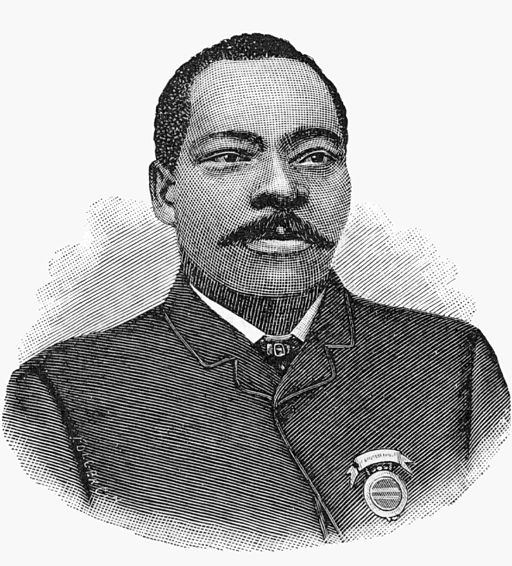 This inventor known by the nickname " Black thomas edison Is one of the most respected that the world has known in its time. Today his contributions are less and less known or I will say, forgotten.
Born in 1856, in Ohio, at the age of 10 he repaired machines and electrical equipment in a shop machinery. After his studies he worked successively as an engineer on the construction of the steamer Ironside then 2 years later, he was employed by the company D & S Railroads as a locomotive driver. Despite his engineering talent and expertise, he is refused any opportunity and promotion because of the color of his skin.
He therefore formed with his brother Lyates the company Woods Railway Telegraph Company in 1884. It was from this company that he sold and promoted many of his inventions, most of which are still used today. One of the company's earliest inventions is an improved telephone transmitter that has better sound clarity and can transmit over many distances without losing quality.
In 1885, Woods patented a device called "telegraphony". This invention is a combination of the telephone and telegraph allowing people to be able to send voice and messages on the same line. The invention was so successful that it was sold to the American Bell Telephone Company.
Grandville in 1887 developed the most important invention that will be used to this day (in more improved forms of course). This is the Synchronous Multiplex Railway Telegraph (SMRT). This device allowed the exchange of messages between stations and moving trains in order to identify the position of the latter. The direct consequence of this machine is the significant reduction in the number of train accidents.
In 1892 Woods created a method for deploying electricity in a train without exposing circuits and batteries. The first demonstration of his approach was with a toy in an amusement park. This amused the bosses and helped improve rail safety at the time.
The 8 Habits of Successful People
The number of patents that Grandville Woods filed during its lifetime is estimated to be over 50. From automatic brake and egg incubator to improvements to many technology such as circuit security, telegraph, telephone and phonograph.
Throughout his life Wood faced numerous lawsuits initiated by other inventors. Among these inventors there were thomas edison who claimed he was the first inventor of the telegraph. After his second loss, Edison decided he would do better to work with GrandVille rather than face it. So he offered him a position in his business Edison Company. Wood in his day became highly respected and admired for his genius. He sold many electronic devices to two giants of the time who are General Electric et American Engineering.
45 tips to enjoy life to the fullest
Last update September 11, 2021 at 04:37 am
Conclusion
You may be interested in Lewis Howard Latimer - inventor of the first light bulb put into production et Total War WARHAMMER III - Trial by Fire - trailer 2021