Last update July 10, 2023 at 11:20
List of games (online) to learn to type on the keyboard without looking, like a pro.
In learning, practice or exercise is one of the most important activities to ensure that we have understood and also, to engrave this know-how in our memory.
It works for anything you learn including Typing, the science of allowing you to type on the keyboard without looking at it.
That's how I understand typing, the pros will say that's not a good enough explanation.
It doesn't matter… does it?
I don't know about you, but I learn much better by doing than by theory. It will still be necessary that the exercise is neither too difficult nor too easy and especially motivating.
In my opinion, there is nothing more motivating than games. That's why, in this post, I present to you the list of games to learn and practice typing on the keyboard for free without looking at it.
Games to learn to type on the keyboard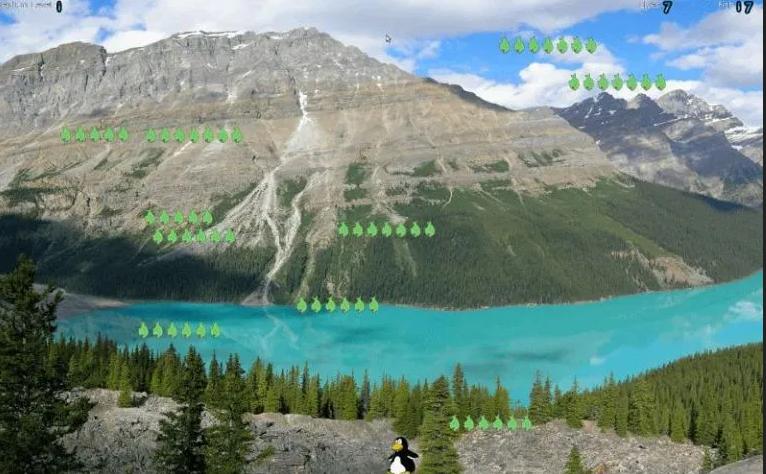 Do you want to teach your child computer science starting with the mastery of the keyboard? Tux Typing is for you. This serious game linux allows children to learn to type quickly on the keyboard while playing.
Tux Typing is an open source educational typing tutorial game featuring Tux, the Linux penguin and his mascot. The game is designed to be fun and to improve typists' WPM speed.
In the game, Tux is guided to eat fish that fall from the top of the screen. Each fish has a letter written on it. When the player presses the corresponding key, Tux positions himself to eat the fish.
The game is aimed at children who are learning to type, although it has higher difficulty levels which even experienced typists may find difficult.
Tux Typing is available on windows, linux and macOS.
Online games to learn to type on the keyboard
I really like online games because you can learn to type on the keyboard without installing any software.
This is handy when you want a service regardless of the type of environment you are working in.
Here is the list of these online games to practice typing.
Typing.com
Typing.com offers more than 45 free online lessons and 7 games that make learning to type exciting. I tested their game Nitro-type and personally, I found it very additive.
In addition to the courses that you can take in total autonomy, Typing.com also puts teachers in touch with their students.
This software is really suitable for students and children who want to improve their keyboard skills.
To play, visit typing.com/student/games
TypingClub.com
This is a web application that allows you to quickly get started with your keyboard. What I liked about this platform is that it presents itself as a well-crafted game and full of visuals. Everything is done to learn by playing, which is also one of the best ways to learn without trying.
The more you succeed in what is given as an exercise, the more the level of difficulty increases. It's made to learn really little by little from the lowest level to the highest level of difficulty.
What I didn't like about this platform is the registration reminder at each level if you don't. At the same time it is necessary to register on the platform to save your performance.
The visuals seem really made for the youngest (I would estimate between 6 or 7 years old) even if you can enjoy the game regardless of age.
I will recommend typingclub for those new to typing. People who are already beginners may find TypingClub repetitive over time.
The aces of the keyboard
In this web application you can practice your typing skills by typing the letter on your keyboard.
What I like about this application is that it teaches you to also control the layout of your fingers on your keyboard to optimize typing.
you will also be able to measure your performance compared to other Internet users thanks to a statistical view of your competitors.
Les aces du keyboard has everything to motivate you to surpass yourself to break the record.
Visit the game on this site: micetf.fr/clavier/
Mixed games to learn to type on the keyboard
SPELLING
This is a keyboard typing game whose objective is to allow schoolchildren and college students to master the keyboard and the spelling of the French language.
ORTHOCLAVIER comes in both the form of online support and downloadable software.
So you can play as you see fit with or without the internet.
When you launch the game, you will have all the instructions to play it without getting lost. The level of the game is organized according to the classes from CP to College through CE1, CE2 and CM.
You will have understood, this game is made for all those who study in the French system and of course, work with the French keyboard.
Play ORTHOCLAVIER on https://www.logicieleducatif.fr/francais/lecture/orthoclavier.php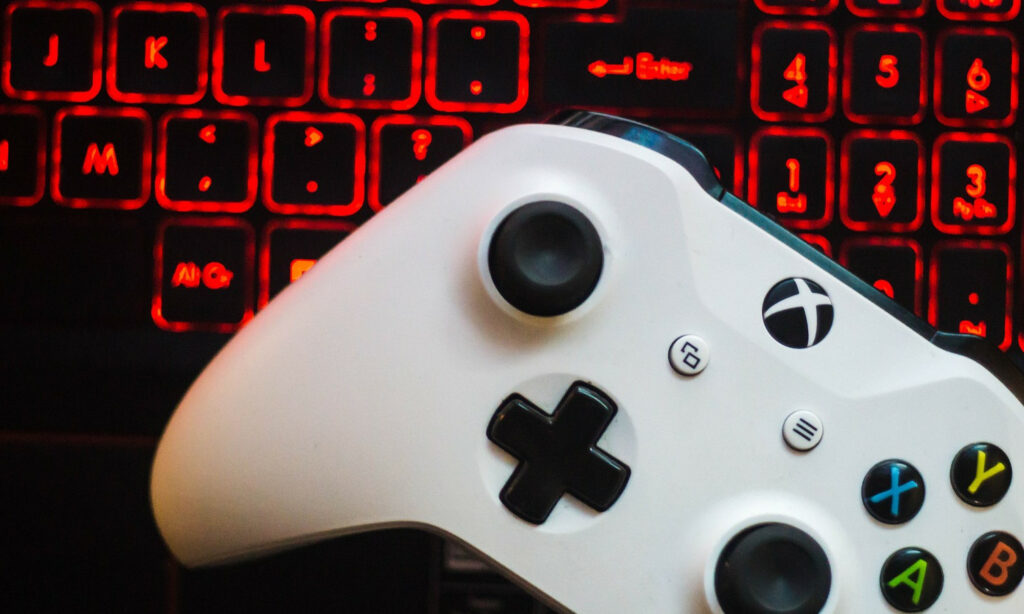 Related to 4 games (online) to learn to type on the keyboard