The little details that matter: Clothes stamp, the ingenious trick for parents' everyday life! No more confusion at school! How the customizable clothing name stamp simplifies life.
A textile ink pad is a printing tool used to apply ink to fabrics.
It is often used to mark clothing, bags, hats and other textile items with logos, names, surnames or personalized designs.
Textile stamps used on clothing are also called garment stamps.
The latter is very practical for marking our personal belongings and company to mark any textile product with the name of the company or the employee.
Its use is especially popular among parents to mark the first name of children on their personal items. This can range from a simple outfit to a bag.
In this post we will discover examples of the use of clothing stamps in children.
Clothing stamp – The customizable textile stamp to mark your first names on clothing
Clothing stamps are very practical for marking the names of your children or small family member on the objects that belong to them.
This avoids arguments and additional noise from the little monsters at home. In this section I show you what these types of tampons can look like and the types of clothing they can be used on.
This tool is also very practical for identifying children's lost objects.
What does a garment pad look like
Children's clothing stamps have several fun shapes to choose from depending on the brand and type.
I rather like the panda appearance.
Ideas for using a garment stamp
In addition to clothing and textile products, you can use the clothing stamp on other types of objects such as kits, water bottles, shoes and bags.
I used a textile stamp mark as an example. I am not affiliated with this brand.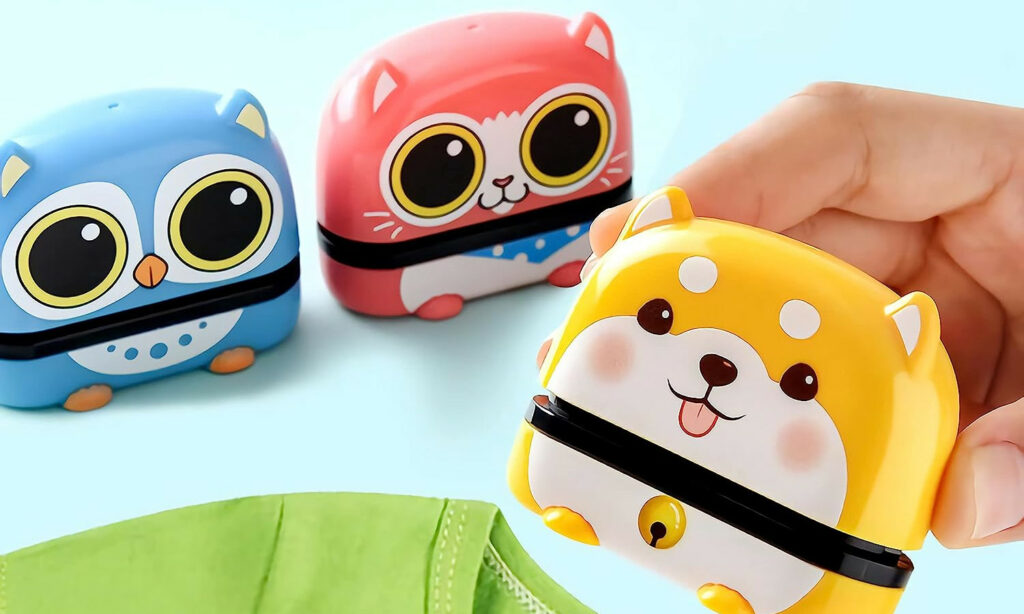 See also: