Last update July 4, 2023 at 11:02
File search 2.1 is now available on google playstore. Note the appearance of a new menu.
The file search application has just entered its stable version. In this post we'll talk about a feature that you can't ignore if you update often. This is a new menu allowing us to act on the results of our file searches.
Remember that the software only searches for files and ignores all folder names in its current version.
SusuNote 6.2 and JeNote 2.2 - Compatible for android 12
[bctt tweet="File search 2.1 – We can now act on search results – compatible with android 12 " username="tedidevblog"]
A new menu to act on search results
Above, we present the video of this functionality.
 

See this post on Instagram

 
Currently we can only open and share files. We are sure that in the next versions of the android file search software, there will be other possibilities of action on the search results. Maybe we can delete the files at will from a single interface.
You can download filesearch on your mobile application by following this link https://play.google.com/store/apps/details?id=com.zetaplus.file.finder.search
Filesearch 2.1 – release note
40 -> bug and crash fixes on android 12 39 -> Android 12 upgrade 36 - 38 -> add context menu to result items 29 - 35 -> remove parallel search processing
Last update July 4, 2023 at 11:02
Conclusion
The appearance of menus in search results is not the only novelty in Filesearch. To find out all about it, I invite you to consult the website of Zetaplus. In the meantime, you may be interested in: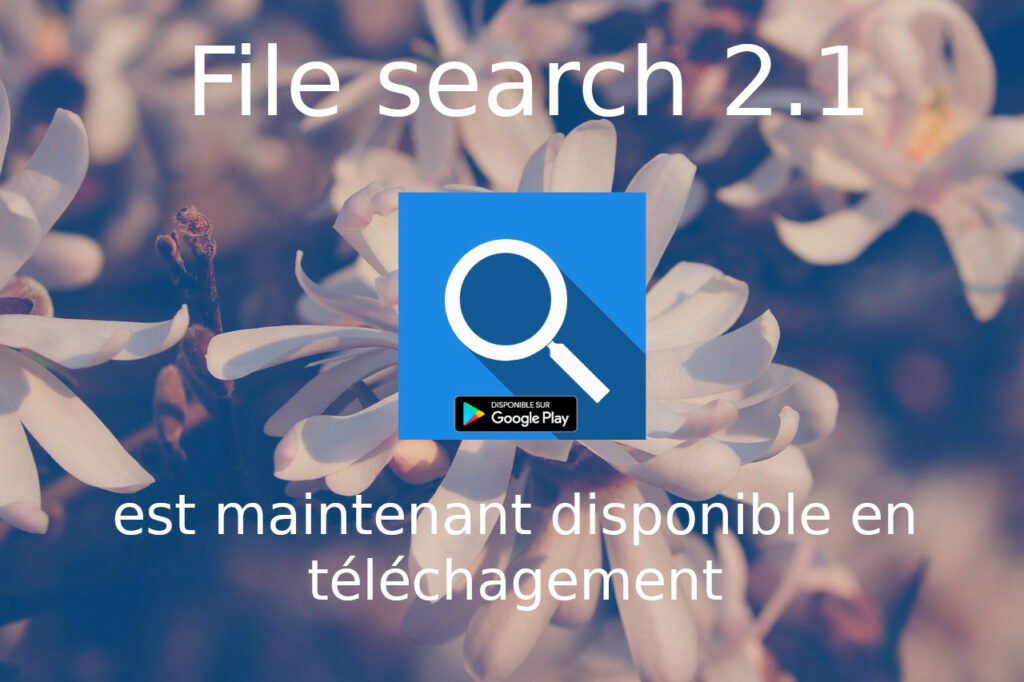 File search 2.0 - the file search application is compatible with android 11 - other new features
Today we are going to tell you about File search 2.0 which is now compatible with android 11.
In this section we will list all the great features of the most recent update to File search 2.0. We recently changed our versioning convention. As a reminder
the first number refers to the number of years that the application
the second number which represents the update groups.
The last number appears with each mini change that has been made
In the past we have talked about file search 1.3 . It corresponds in our new convention to version 2.0. The app is already in its second year since its inception.
Now let's discover the main features of File search 2.0
[bctt tweet="File search 2.0 – file search app is compatible with android 11- other new features" username="tedidevblog"]
File search 2.0 features
Much has been done before closing this version. The file finder now supports android 11. We have subsequently concentrated our efforts to make it compatible with GDPR even if the application does not store any personal data. Some bugs fixed and optimization are done on the search algorithm itself. Finally we changed the default behavior of the application to improve the user experience.
Now let's start from the beginning.
File search supports android 11
Details on the benefit of android 11 are cited in the post Password manager PRO 2.1.6 - The big news for this version. We recommend that you read this part to avoid repeating ourselves.
Improved data management
It is surprising for a tool like File search that we are talking about managing your personal data. To be honest, File search does not collect any of your personal data except those used to establish statistics on the number of times the application crashes and the problem that triggered the crash.
This allows us to improve the application and no data we collect will allow us to identify you individually. This data is never personal data (like the terms you search and their results). They only concern the internal functioning of the application.
To be in good standing with the GDPR we have introduced a dialogue allowing European residents to modify the behavior of advertising. One can choose how third-party companies can run promotions in the app and even choose who they don't want to have ads.
No longer in Europe, we are crossing our fingers that everything works well.
Crash on nokia phones fixed
The few people who have android on their Nokia will no longer see an unpredictable crash.
Update of the new search algorithm
The operation of Filesearch is based on its unique algorithm to find files ignoring the directories to which they belong. In this new version, the algorithm consumes less power and resources to run.
There is no need to find out if the android tool is working faster than before because it has not been checked and you will not even feel it.
Search optimization for low cost phones
We have optimized the search algorithm to increase its performance while consuming less resources and CPU. The less powerful phones should see their searches appear less slowly.
Reduced apk size (app bundle)
We are aware that the download and installation size is crucial when it comes to mobile applications. That's why we've worked hard to reduce the download and install size of the app bundle (previously called apk) to make more space for other apps.
By default, the search result only displays files known to the application.
We decided to modify the behavior of file search by setting by default, the display of results whose extension is known by the application. If you ever notice that you're supposed to have multiple results and you can't find anything on the next page, don't get upset.
Look in filter and select "no filter" in the right sidebar to see these results.
Our goal is to improve the experience of using File search. It is located just above the parameter section.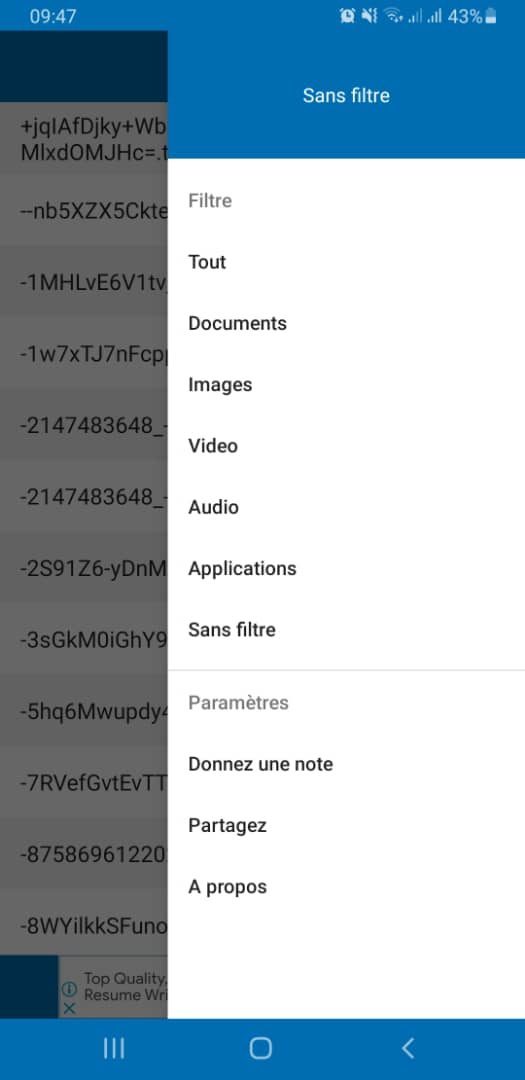 Release notes
The changes mentioned in this post are in a way a more developed version of the release notes posted in the playstore.
File search 2.0 27 -> Apply default filter to all known extensions. -> Reduce app size 26 -> Enchance result loading for low end devices - error 25 -> Update libs 24 -> [hotfix] solve deprecated file_finder by enchancing search algorithm 23 -> fix crash on Nokia phone 21 -> add ads template 2,0 , 20 -> consent form ump added -> new type of ads. 11 -> Android XNUMX support
About File search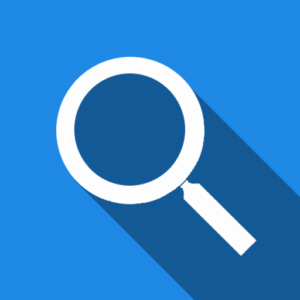 File search is the application that helps you find your files by typing their name. This search engine focuses only on finding files. It does not take folder names into account. Here are some features to use it effectively.
To recover all files on your device => leave the field empty and press the button seek or search.
To recover a specific type of files => Write in the field an extension like .pdf, .docx, .mp3 .. and press the button seek or search.
Night mode is available
About Zetaplus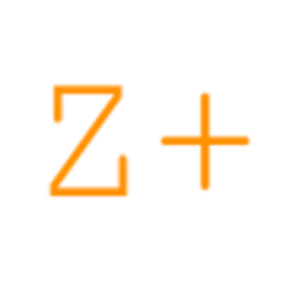 Zetaplus is a startup mobile and web development company based in Togo and developed by the creator of the blog TediDev. His goal is to create great solutions that can improve our productivity and well being.
Portfolio:
Social networks: 
Write U.S : zetaplusapps@gmail.com
! IMPORTANT!
Do you like our products? We love you too . The best way to help us is to rate us positively on the playstore and (if possible) comment on what you liked about the product. Better yet, you can buy them.
You don't like what we created? No worries, we will be very grateful if you write to us directly (via email zetaplusapps@gmail.com). Don't be in a rush to give bad grades or spread your rage on social media and in the playstore. Behind every product you use is at least one human being. Your reviews will help us go further.
Last update July 4, 2023 at 11:02
Conclusion
That's all for the novelty of File search 2.0. You may be interested in Password manager PRO 2.1.6 et Metroid Dread - Terror is coming to Nintendo switch from October 8