Last update July 4, 2023 at 11:07
Today we are announcing the official release of the new homemade File search application in version 1.1. This article on the product made in Togo is taken from our partner site Zetaplus.
This article is a compilation of mini posts regarding the File search application. With each major update of our products, we publish changes on the blog page of our Zetaplus website. We are publishing this article because version 1.1 of the made in Togo application is finished and the next one will be a major version.
The android app as the name suggests is a file search app in your android phone.
[bctt tweet="File search 1.1: New application made in Togo" username="tedidevblog"]
Context
The idea occurred to me when a colleague of mine was looking for a file without knowing exactly which folder it is in on his phone.
An android phone cannot be used as a computer where you classify files in specific folders. Often we are looking for a file. The name of the folder is usually used as a reference to find what you want. In the context of android app, folders serve more apps rather than phone holders. It is from these observations that File search , literally, "file search".
File search overview
File search is the application that helps you find your files by typing their name. This search engine focuses only on finding files. It does not take folder names into account. Here are some features to use it effectively.
To recover all files on your device => leave the field empty and press the search or search button.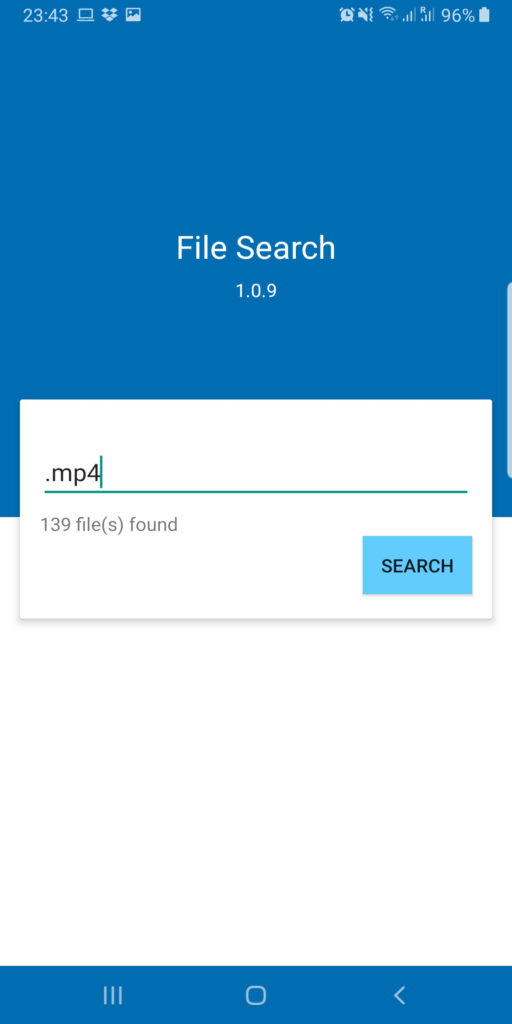 To recover a specific type of files => Write in the main field an extension like .pdf, .docx, .mp3 etc… and press the search or search button.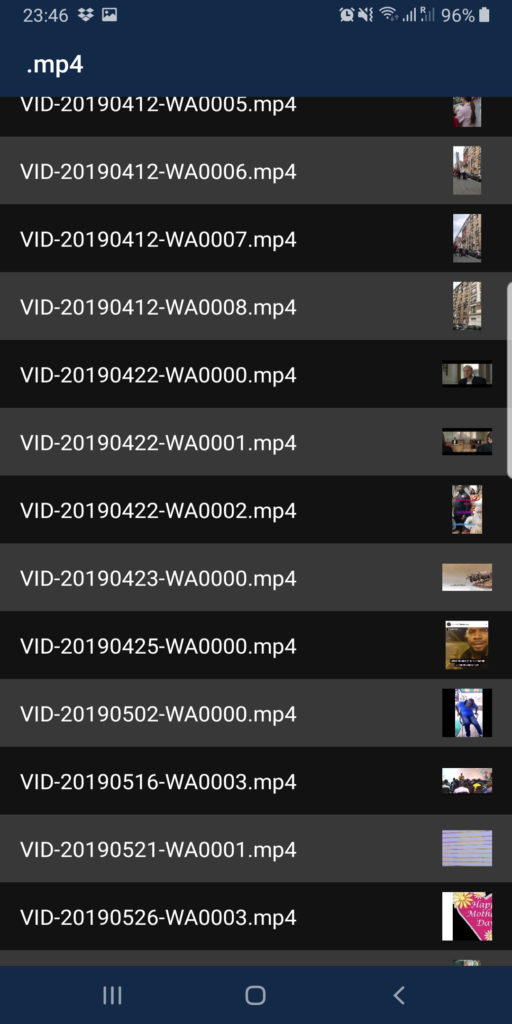 Main features
File search is an android application which helps you find files in your smartphone but not only. You also have the option of installing another android application from the application made in Togo. We will explain how it works below.
Support for apk files
When the application displays a result of research, some files are executed after clicking. These are mostly files like images, videos or pdf document. But what about others like apk files?
Sometimes you want to install an apk as soon as it is found among the search results of file search. In the first version, it was very complicated. In the current version 1.1.14, you can now install any apk found with one click like other supported files.
About page in filesearch

We know that among you, there are people who have never been interested in the creators of an application. Even knowing this, we courageously inform you that a related page has been added in file search.
Performance Improvement
We have made several changes to improve the performance of the app. We have made the app compatible with Android 10 owners.
We are looking for testers
If you like file search we invite you to subscribe to its beta test program. In this version you will have the opportunity to test new features before they even come out for everyone. The downside is that the app can be unstable. Register for the program by following this link http://bit.ly/38aTcae
Last update July 4, 2023 at 11:07
Conclusion 
File search is only in its early stages and in its infancy. We invite you to write to us in the event of a bug on zetaplusapps@gmail.com. Download the new file search update from playstore http://bit.ly/2RcPgjC.
You may be interested in Secret Pass Manager 1.8: The mobile application is modernized et Togo: We can now sell applications in google playstore.