Last updated February 23, 2023 at 05:20 AM
The famous games FPS Crysis, suitable for Nintendo switch under the title of Crysis Remastered.

Un pc game released since 2007 has become a popular legend among fans of FPS (first person shooter) games.
We are talking about the Crysis game developed by Crytek, which is now available on Nintendo Switch as Crysis Remastered.
The Crysis game developed by the German application and video game development company is now ported to Nintendo Switch. Fans of the game are shocked by the news and reactions are mixed.
Before going further, let's try to understand why this news stirs the web so much?
Crysis Remastered now available on Nintendo Switch, fans are shocked.
Click to tweet
Crysis Remastered available – trailer
Crysis Remastered – Synopsis
What begins as a simple rescue mission becomes the battleground of a new war as alien invaders swarm a chain of North Korean islands.
Crysis Remastered detailed game info
Title: Crysis remastered
Editor: Crytek
Developer: Crytek
Date de sortie: 17/09/2021
Gender: Action games, Shooting game, FPS, Science fiction, Sandbox
Platform:  Microsoft windows, PC, Nintendo Switch
System requirements to play Crysis Remastered on PC
MINIMUM CONFIGURATION:
Operating system : 10 64 bit Windows
Processor : Intel(R) Core(TM) i5-3450 / AMD Ryzen 3
RAM: 8 GB of memory
Graphics: NVIDIA GeForce GTX 1050 TI /AMD Radeon 470
Network: high speed internet connection
Disk space : 20 GB of available disk space
RECOMMENDED CONFIGURATION:
Operating system : Windows 10 64-Bit latest update
Processor : Intel(R) Core(TM) i5-7600k or higher / AMD Ryzen 5 or higher
RAM: 12 GB of memory
Graphics: NVIDIA GeForce GTX 1660 TI / AMD Radeon Vega 56
Network: high speed internet connection
Disk space : 20 GB of available disk space
Why is Crysis Remastered moving fans of the game so much?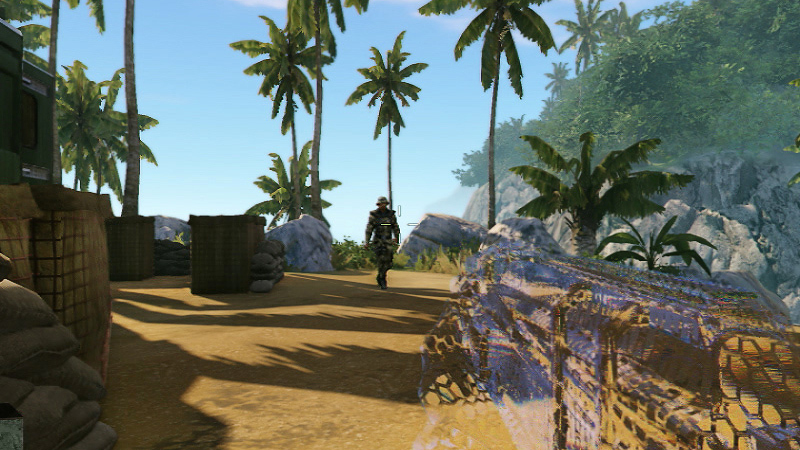 The port of the game released in 2007 to the Nintendo Switch shocked all Crysis fans. The main reason is in the game itself. The installation and operation of the Crysis game on PC is a great challenge for all gamers.
The game uses the latest technologies and the most advanced algorithms in terms of performance and graphic design to provide a gaming experience that is both realistic and futuristic.
Such power can only be supported by the most recent consoles such as Xbox 360 and playstations from 3.
But certainly not on Nintendo Switch whose technology is close to mobile phones.
To better understand the sentiment of the fans, imagine the reaction of a person who invested a large sum of money on equipment.
The goal is to make the most of the experience of a PC game with all the graphic marvels cared for in detail. The next day, he sees this game working in the smartphone of his friend.
The game on this smartphone (we are talking about the Nintendo Switch which is perceived as an improved smartphone), works with as much fluidity and detail as on PC.
This destroys the elitism of some PC gamers.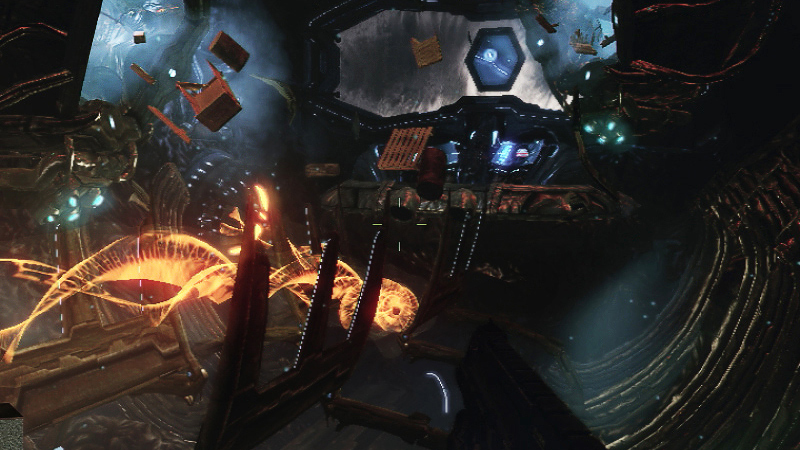 Crysis Remastered game development
Not all games we play are created solely for the enjoyment of being played. Crytek has indeed developed a well-known video game engine in the same way as Unity 3d and RPG maker MV.
It is CryEngine. The Crysis game was originally used to highlight the various features and capabilities of this video game engine. The latter is used to develop many games.
The game studio Ubisoft had even bought the full license to develop its games including the Far cry saga.
You will have understood that the success of Crysis in 2007 exploded the sale of the game engine CryEngine.
Today with the porting of the game to Nintendo Switch, it is highly likely that the company will show that games produced using the engine can be ported to Nintendo's new console.
A demonstration that could draw more attention to this very portable console.
This video is both a trailer and a demonstration of the game Crysis Remastered in the Nintendo Switch.