Last updated October 17, 2022 at 12:02 AM
In this list, discover 7 free software to learn to type quickly on the keyboard without looking at your screen.
Have you ever dreamed of writing faster with your keyboard to impress your loved ones or, more importantly, to save time at work? Here are 7 the software solutions completely free to type quickly on the keyboard. Some are apps that you can use online.
The first one served me in my learning and until today I write as if I had a pen in my hand.
7 free software to learn to type quickly on the keyboard in 2022
Click to tweet
7 software to learn to type on the keyboard without looking
 In this section I will present the tools to learn to type quickly on the keyboard. These tools are mostly free. Others allow access to features to get started before making any payment.
There will also be games and online tools that eliminate the need to install software on your computer. This is convenient because from any computer you can always learn to type quickly on the keyboard.
Typing Software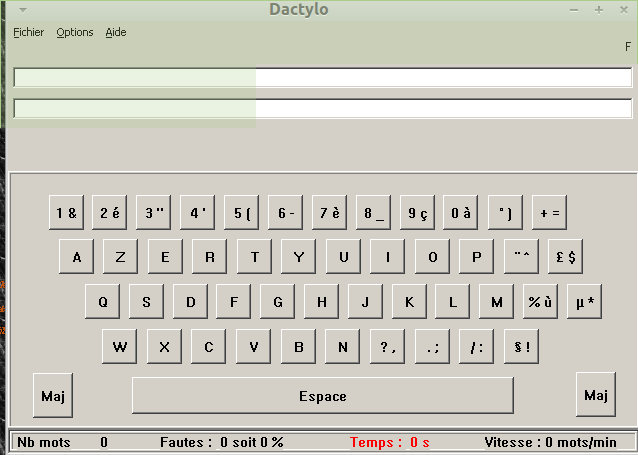 This software will offer you a series of exercises and challenges to help you write. Several user profiles can be created if many of you use the same machine.
Each proposed exercise is classified from beginner level to the most difficult level. It is at the same time a game because the faster you write and make fewer mistakes, the more points you will earn. The points correspond to your speed in wpm.
Typist is software designed primarily for Windows and is completely free. I use them with Wine under linux and it still works perfectly as well. This is the software I used the most to learn to write.
One of the main flaws of this app is that it doesn't visually show you how the hands are laid out on the keyboard.
You can download Dactylo on this link Download Dactylo.
Rapid Typing Portable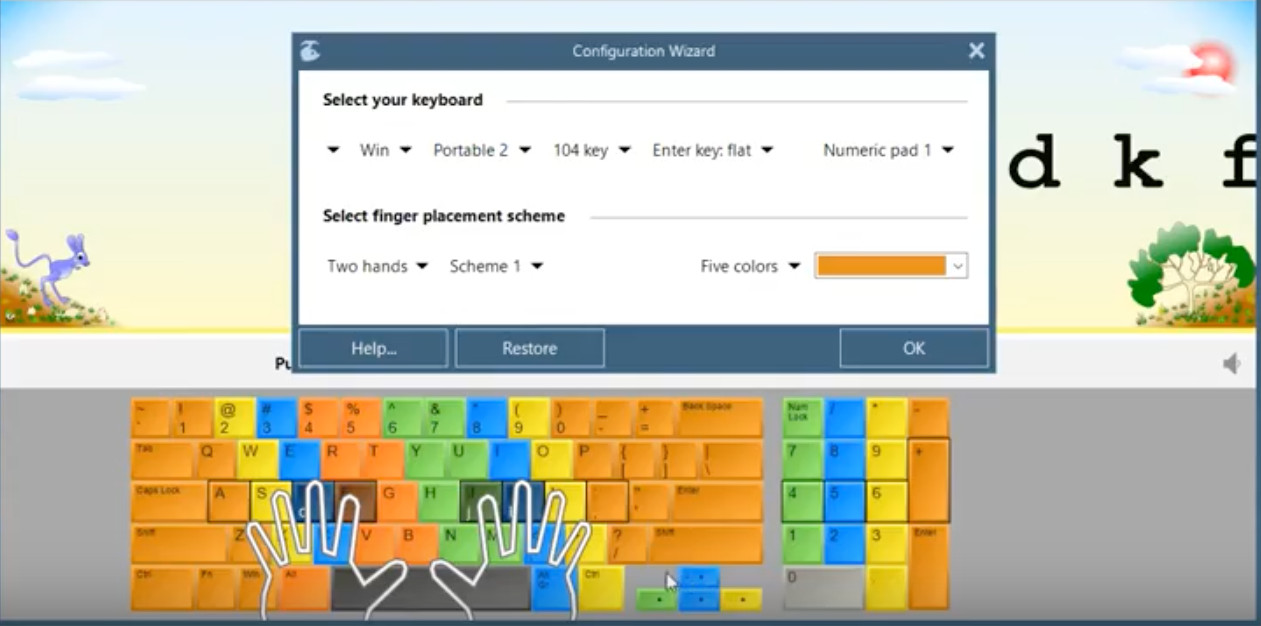 A very complete keyboard typing learning software after Typing. It is completely free and portable, you can put it in a usb stick, hard drive or any memory medium and start the application from it.
It offers different exercises and challenges to learn to type quickly on the keyboard as well as different animated keyboard themes. RapidTyping displays statistics at the end to help you assess your performance.
Download RapidTyping on its site: rapidtyping.com
TutoreDattilo 7.1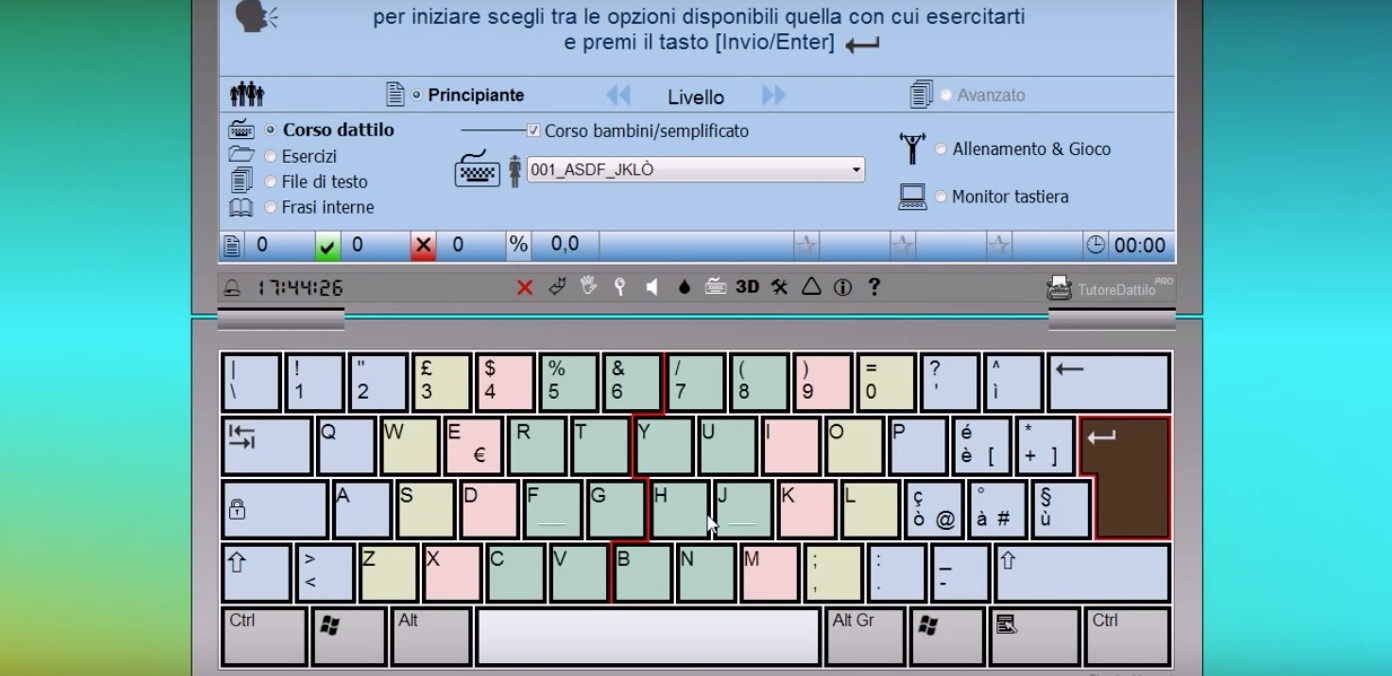 A keyboard typing learning application as complete as Typist and RapidTyping. This completely free virtual tutor has the same operating principle as the first 2. The only difference is that you can export your stat in pdf format.
Typing.com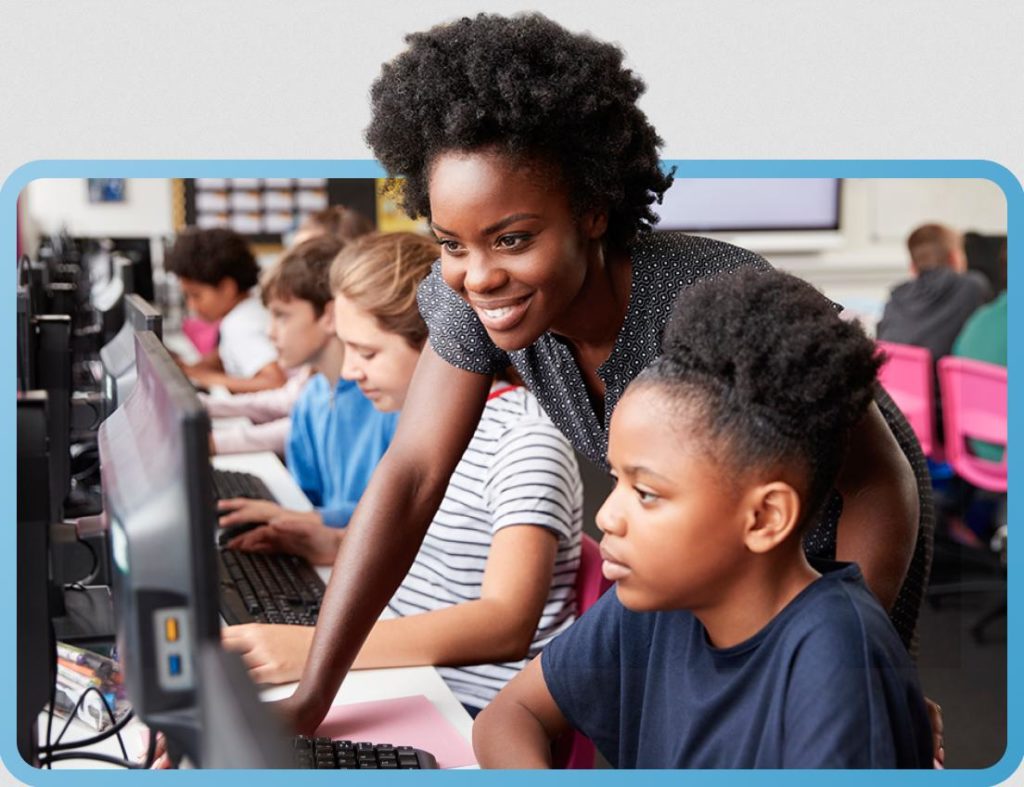 Typing.com is a application web allowing you to learn to type on the keyboard without installing any software. Web applications have the advantage of allowing you to use a service regardless of the type of environment you are working in.
Typing.com offers more than 45 free online lessons and 7 games that make learning to type exciting. I tested their game Nitro-type and personally, I found it very additive. No need to log in to play anyway.
In addition to the courses that you can take in total autonomy, Typing.com also puts teachers in touch with their students.
This software is really suitable for students and children who want to improve their keyboard skills. Visit Typing.com.
Tux Typing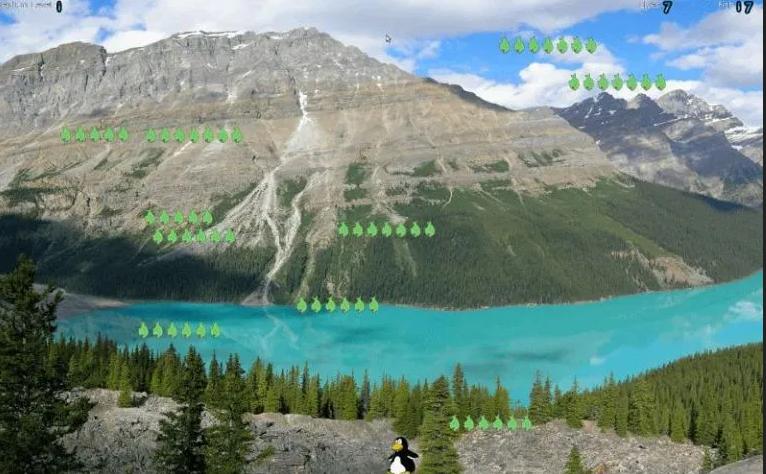 Do you want to teach your child theIT starting with mastery of the keyboard? Tux Typing is for you! This serious game linux allows children to learn to type quickly on the keyboard while playing.
Tux Typing is an educational typing tutorial game open source featuring Tux, the penguin Linux and its mascot. The game is designed to be fun and to improve typists' WPM speed.
In the game, we guide Tux to eat fish that fall from the top of the screen. Each fish has a letter written on it. When the player presses the corresponding key, Tux positions himself to eat the fish.
The game is aimed at children who are learning to type, although it has higher difficulty levels which even experienced typists may find difficult.
Tux Typing is available under windows, Linux and macos.
Ratatype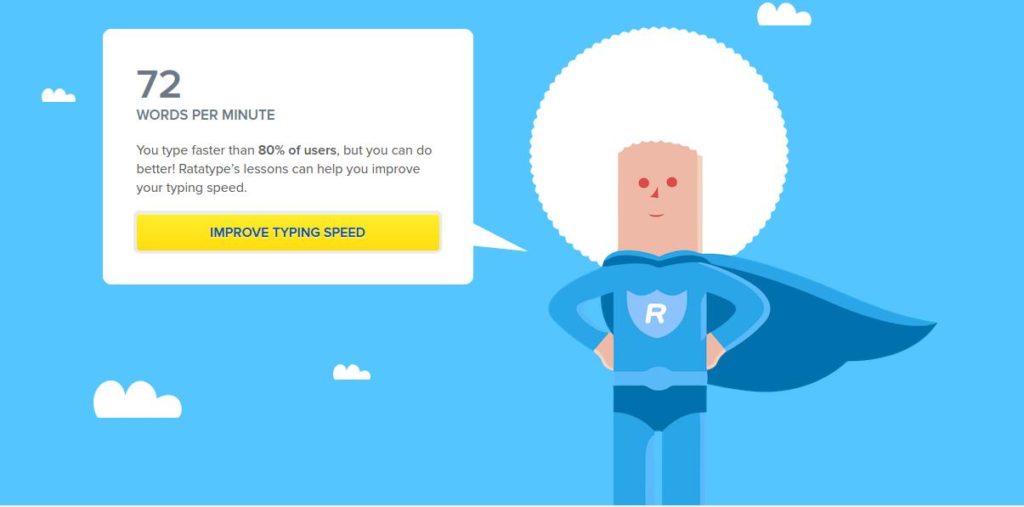 The Ratatype app just like Typing.com is online learning software. This software wants to be your virtual tutor allowing to accompany you in the learning of the fast typing of the keyboard whatever their configurations.
This platform also makes it possible to put the tutors in touch with the students in order to improve learning. Ratatype also allows students to compete with each other to improve their typing speeds.
Ratatype is available on the site ratatype.com.
Clavaro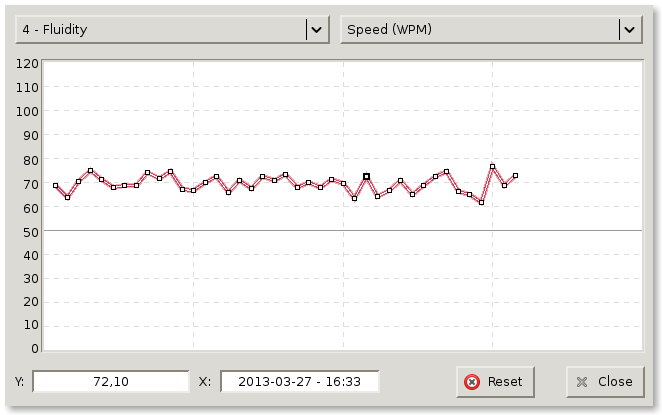 Klavaro is a logicl open source graphically similar to Dactylo. It is designed to speed up learning to type on the keyboard. The functionality of this software includes:
support for different keyboard layouts
built-in guide to correct writing
4 series of lessons (basic, adaptation, speed, fluidity)
learning on any text
collect statistics and generate progress graphs
sound notifications in case of errors
You can download the klavaro software in sourceforge. It is also supported by systems of type W30indows, BSD or Linux.