Last update July 2, 2022 at 09:24
This post brings together 2 speeches on the rules of life intended for students and then for entrepreneurs
If you want to be successful, you have to have a model to lean on and maybe get advice. We are all fascinated by a person who succeeds in the fields that fascinate us. If the models are not the same from one individual to another, in IT, one of the most important business models is Bill Gates for revolutionizing personal computers.
We have brought together two speeches from the revolutionary developer in this article. One is for pupils and students, the other is more for people who want to get into entrepreneurship.
This post is a big update from Bill Gates: The 10 Rules of Life published in 2013.
14 of the world's greatest programmers from the dawn of computing until today
[bctt tweet="Bill Gates' 24 Rules of Life for Students and Entrepreneurs" username="tedidevblog"]
Rules of life for students and pupils
Bill Gates, co-founder of Microsoft gave a speech in a high school about the 14 rules of life that we do not learn and that we may never be taught in school benches. He talks about how, a politically correct education, created a generation of children without any notion of reality. The ex-president of Microsoft also talks about how this concept leads them straight to failure in the real world.
Unusual: Her children were strangely silent. She wasn't expecting that at all.
The 14 rules of life
Life is not a tangible thing on which we define laws that always work. But we can at least draw safeguards not to cross to lead a healthy life for us and positive. In this part we will state the 14 rules of life taken from Bill Gates' speech in a school in the USA.
I warn you, these rules are so straightforward they sound harsh, but it's the truth.
Rule 1:    Life is unfair: get used to it!
3 reasons why a water bottle in the car can cost you your life
Rule 2:    The world doesn't care about your self-esteem. The world will expect you to accomplish something before you congratulate yourself.
Rule 3:    You will not earn $ 60,000 (around 30,000,000 CFA Francs) per year by leaving school. You will not be vice-president from the start, with mobile phone and company car provided, until you have earned and earned these privileges.
Rule 4 : If you think your teacher is being tough on you, wait until you have a boss.
Rule 5 : Working in a chip shop (or being a mechanic) does not mean stooping. Your grandparents had a different word for it: they called it an opportunity.
6 free apps to learn programming or teach it to the little one
Rule 6 : If you mess up, it's not your parents' fault, stop whining and learn from your mistakes.
Rule 7 : Before you were born, your parents weren't as boring as they are now! They've become like that: paying your bills, cleaning your clothes and hearing yourself say over and over how good and cool you are. So, before you save the rainforests from the pests of your parents' generation, start by cleaning your own room and putting everything in it away.
Rule 8:   Your school may have gotten rid of the "win-lose" system, NOT LIFE! In some schools, passing marks have been abolished and you are given as many chances as you want to get the correct answer. That does not exist in real life !
Lidao shop - New on the e-commerce site in 2021 - only in Togo
Rule 9:   Life is not divided into semesters. Vacation is not a time off. And very few employers are willing to help you cope, it's your responsibility.
Rule 10:     Television is not "real life". In real life, people leave the cafe and go to work.
If you like nature you should see these 13 pictures
Rule n ° 11: Be nice to nerds. You might end up working for them. We all could.
Rule n ° 12: Smoking doesn't make you cool. It makes you look stupid. The next time you're on a cruise, watch an 11-year-old with his butt in his mouth. This is what you look like to anyone over the age of 20. Ditto for "expressing yourself" with purple hair and / or pierced body parts.
Health: Lack of sleep kills. This is what happens when you don't want to sleep
Rule n ° 13: You are not immortal. (See Rule # 12.) If you feel like living fast, dying young, and leaving a beautiful corpse is romantic, you obviously haven't seen one of your peers at room temperature lately.
Rule n ° 14: Enjoy it while you can. Of course, parents are painful, school is a problem and life is depressing. But one day you will realize how wonderful it was to be a child. Maybe you should start now. You are welcome.
Mortal Kombat - Rambo and Terminator join the fight - gore effect guaranteed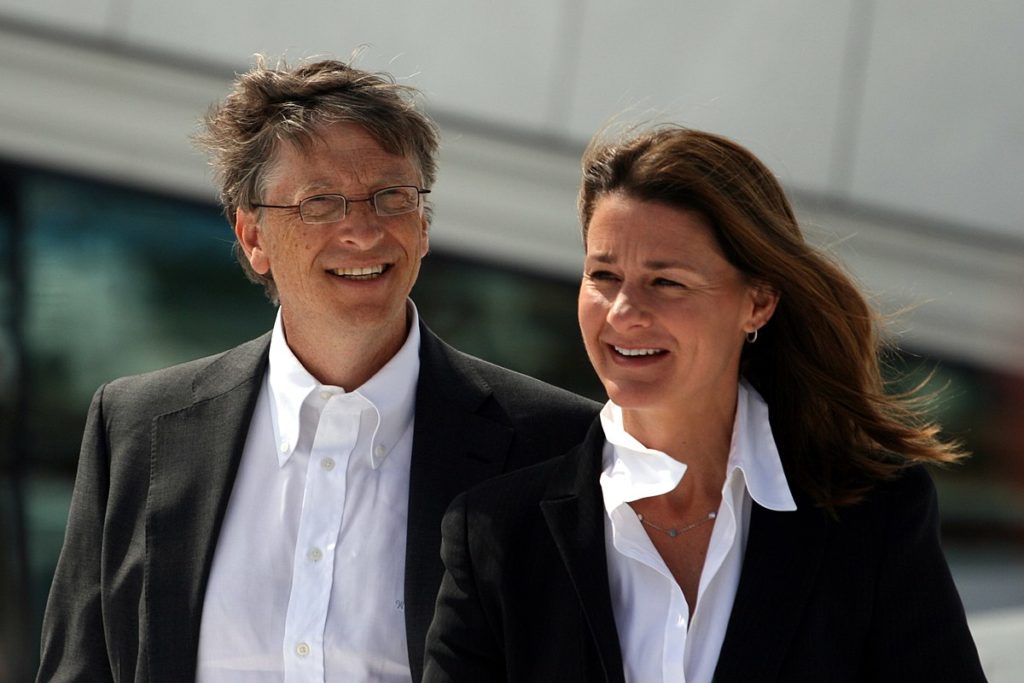 10 rules of life for entrepreneurs
If you enjoy entrepreneurship, leading a good life should mean success in your endeavors. In this section we will list the 10 Rules for Success by one of the most famous entrepreneurs of the personal computer revolution, Bill Gates.
These rules are exposed on the second day of a Corecom Consulting conference on "Leadership and Success Series".
45 tips to enjoy life to the fullest
How to fight stress, anxiety and maintain a positive attitude in 2021
Here is what we can remember from the 10 rules of success
Have energy
"If you are going to create a company, it takes so much energy that it will better overcome your sense of risk taking. »
How not to lose your motivation in 2021 -3 tips to know
Have a bad influence (!!!)
"I'm a bad influence, which is why I was asked to speak at your graduation because if I had spoken to your orientation, you will be much less today."
15 tips to beat boredom in 2021
Work hard
"About 25% of the time I'm traveling to meet clients in Europe and Asia, it helps me think about: do we have the right priorities, what are people responding to well and what they would like are we improving? "
Creating the future
"Every week we see new innovative work and it really attracts all the innovations in the industry. We predicted it a long time ago and now it's the future. "
How to fight stress, anxiety and maintain a positive attitude in 2021
Enjoy what you do
"You have to enjoy what you do every day, and for me, working with very smart people means working on new issues. Whenever we think we have had a little bit of success, we have to be careful not to dwell on it too much because the bar is high. "
Playing bridge
"I love Bridge, Bridge helps you think, it's a game you can play your whole life and you keep improving and I think anyone who is good at Bridge will be great at a lot of things."
New world - welcome to Aeternum - release scheduled for August 31, 2021
Ask for advice
"Having a small number of people that you can turn to for some key things is a great asset. "
Choose the right people
"The benefit of sparking someone who has that shine is not only fun, but it has also led to a lot of success, so choosing a good partner is crucial. "
Startup: The most crucial step to start and succeed
Don't procrastinate
"Procrastination is not a good habit."
How to overcome procrastination?
Have a sense of humor
"I waited over 30 years to come back and say this, daddy, I always told you that I would come back and graduate."
source: corecomconsulting.co.uk
Last update July 2, 2022 at 09:24
Conclusion
There are no predefined rules for success or better living this life, but these safeguards that we have mentioned in this post could guide you in your daily activities. After all, life is a choice.
You may be interested in Is a business plan necessary to be successful in 2021? et Beautiful desolation - Adventure on the African continent