Last updated January 17, 2023 at 03:44 AM
Launch of an adventure and exploration game on Nintendo Switch. Discover Beautiful desolation.
A trailer announces the release of game adventure BEAUTIFUL DESOLATION on Nintendo Switch. Explore the science fiction version of the African continent in a post-apocalyptic world. It seems that the voices and the dialogues are managed by the Africans.
New world - welcome to Aeternum
[bctt tweet="Beautiful desolation – Adventure on the African continent – Independent play – Available on Nintendo switch – 2021″ username="tedidevblog"]
Beautiful desolation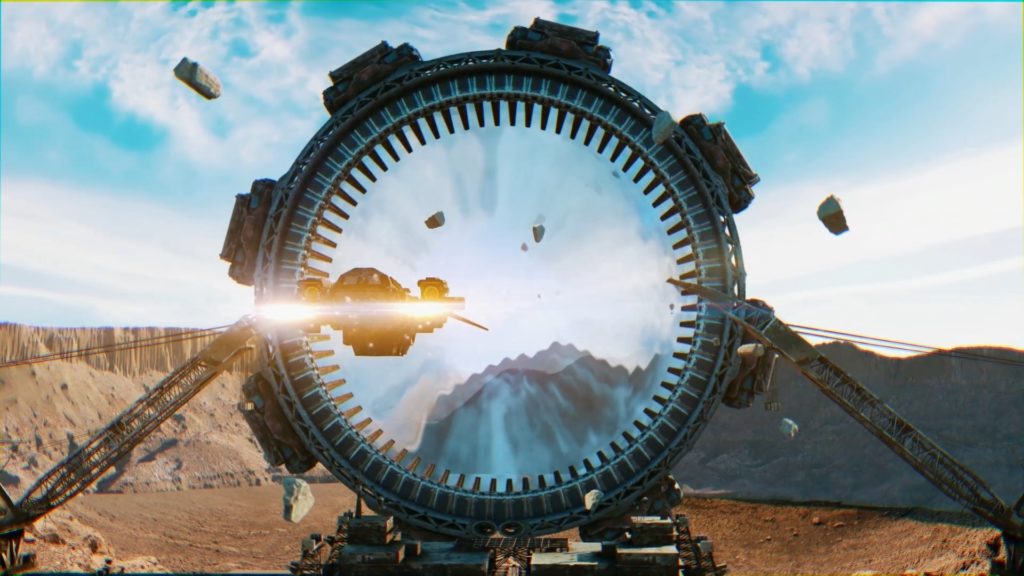 You are a stranger to this land - a post-apocalyptic African landscape, reshaped by a technology extraterrestrial. You have a world to explore and crucial story choices to make in a sci-fi adventure like no other.
Launch Trailer - Nintendo Switch
Meet and interact with over 40 unique and bizarre characters, each voiced entirely by authentic comedians African, with thousands of lines of dialogue and multiple conversation paths. Additionally, CGI cutscenes are strewn throughout the story. All accompanied by a vibrant and highly experimental soundtrack by none other than Mick Gordon.
Super Animal Royale - Dangerously Cute Game Comes To Nintendo Switch And Other Consoles - 2021 Trailer
Description Game
BEAUTIFUL DESOLATION is an isometric 2-D game whose action takes place in the distant future. Explore post-apocalyptic landscapes, solve puzzles, forge alliances, face formidable enemies, arbitrate conflicts and fight for your survival while unraveling the mysteries of the universe around you.
source: store.steampowered.com
Xenoblade Chronicles Definitive Edition -My review (spoiler-free) after 5 hours of play
Detail of the game BEAUTIFUL DESOLATION
Initial release date: 26th February 2020
Developers: THE BROTHERHOOD, Brotherhood Games
Editors: THE BROTHERHOOD, Untold Tales SA, Brotherhood Games
Platforms: Nintendo Switch, PlayStation 4, MicrosoftWindows, Linux, macOS, Macintosh operating systems
Genres: Adventure game, Independent play, Video game Puzzle, Casual Game, Adventure
Scarlet Nexus - Kasane's story Trailer | PS5, PS4, Xbox, Xbox360 - out June 25, 2021 
Last updated January 17, 2023 at 03:44 AM
Conclusion
We have come to the end of the article. BEAUTIFUL DESOLATION is a game for those passionate about exploration, alien mysteries and puzzles. It can also be played on PCs via Steam. I'm starting to believe that Nintendo Switch is increasingly becoming the platform for independent game makers after PCs.
You may be interested in Frostpunk: On The Edge launches on PC et Lidao shop - New on the e-commerce site in 2021 - only in Togo