Last updated June 5, 2023 at 09:18 AM
Recommendation ofanime Tekken Bloodline available on Netflix Anime.

Who doesn't remember the Tekken game created by Bandai Namco? This great fighting game first released in arcades and adapted to playstation consoles.
Adapted in anime and film several times, we are now entitled to a new animated series even more faithful to the games.
In this post, I present to you the trailer of Tekken Bloodline anime created by Bandai Namco and released on Netflix Anime.
Anime Tekken Bloodline – announcement video
I really like the fidelity with which the anime reproduces the movements of each character in the game with the same special effects.
It warms the heart to see such an adaptation. I have not yet seen the animation of 6 episodes to give my opinion on the series. Of course I will see it.
Synopsis of TEKKEN BLOODLINE
After losing his home to a powerful enemy, an angry fighter spars with his zealous grandfather while he waits for his chance for revenge.
My opinion on the anime Tekken Bloodline
I just watched it and frankly, I find this anime perfect and the story goes straight to the point.
In just 6 episodes of almost 25min, the original story of TEKKEN has been told. To confirm, the whole story (to the detail) is cannon to the games.
Tekken Bloodline resumes the story of the game TEKKEN 3 by mentioning the past events on TEKKEN 1 & 2.
What I liked !!
All TEKKEN 3 players have recognized the techniques of each of their favorite characters. We laughed that the simpler punches were made a little too powerful in the anime.
The combat overall was very true to the TEKKEN 3 combat style. In any case, fans will not be disappointed.
I liked that they mentioned events from previous tournaments. I didn't imagine Jin (the hero) so kind and friendly. But with everything that happened to him, everything understands.
Jin's fighting style, the design of his battle outfit, and his relationship with fellow Ling Xiaoyu and Hwoarang (his favorite rival) are shown in the anime.
What I did not like !!
I watched the anime in Japanese with English subtitles. I hated to see that we even undershot the music of the anime like: "majestic music", "sad music", "growl of the beast"…
Frankly it was disturbing at first, but then we ended up not considering it anymore.
We showed some characters from the tournament that I wanted to see fight. All that has been said about them is that they lost.
Detailed info about Tekken Bloodline anime
The events of this anime take place between Tekken 2 and Tekken 3. Here is the detailed info of the 6-episode anime series.
Title: Tekken: Bloodline
Release date  : August 18, 2022
Créateur:  BNE-Entertainment
Languages:  Japanese, English
Genres : Martial arts, Action, fiction, Anime
anime character

TEKKEN BLOODLINE
Hwoarang
Jun Kazama
Heihachi Mishima
Kazuya Mishim
Ancient Ogre
Ling Xiao Yu
anna williams
Marshall Law
paul phoenix
Kuma
lee chaolan
julia chang
feng wei
King I and II
Yoshimitsu
Steve Fox
Lei Wu Long
wang jinrei
baek doo san
leroy smith
Dr. Bosconovitch
True Ogre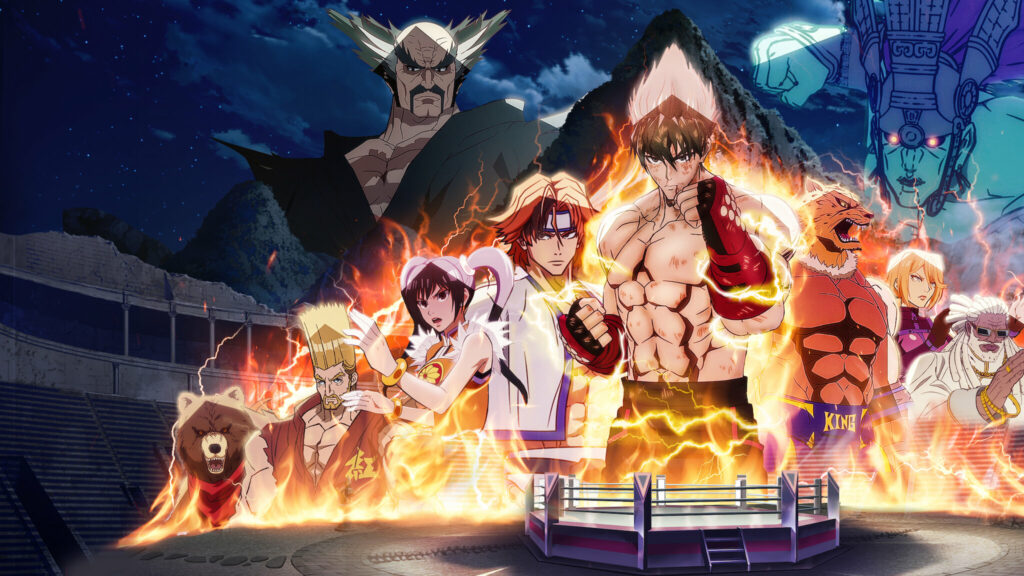 Related to Tekken Bloodline