Log Horizon is a anime of the isekai genre (teleportation to another world) which I really liked for its mystery, the geopolitics and the strategic combats that it contains.
Today I'm going to show you an anime that I really enjoyed. This is a combat strategy anime and also a politics one.
If you want to watch it I would advise you to see it without having too high an expectation on the action and the fights even if the latter is well done for my taste.
In this post, I will walk you through the Log Horizon trailer, story, and other details you might be interested in about the anime.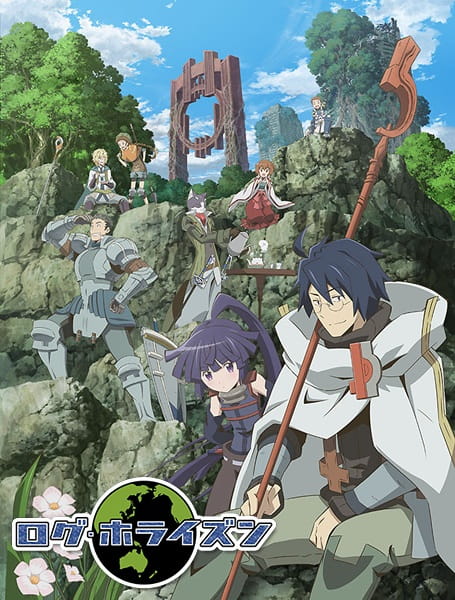 Anime Log Horizon – trailer
Anime Log Horizon- Synopsis
Elder Tale is an online fantasy RPG that has become popular all over the world. But when its twelfth expansion package, "Novasphere Pioneers", is installed, thirty thousand players in Japan are trapped inside.
Among them is graduate student Shiroe, who is not very good at interacting with others. But to survive in a world full of monsters, he forms a guild called "Log Horizon" with an eclectic group of other players.
Overnight, players are transported back to their favorite Elder Tale games with no possibility of returning to reality. The game's non-playable characters have become real people with whom these heroes can interact.
Every day, the Log horizon guild and the other guilds join forces to find a way out of the game while maintaining a very fragile balance between themselves and the game's non-playable characters.
This Isekai genre anime already has 3 seasons as I write this post.
Log Horizon Anime Details
Genres: Action anime, adventure anime, comedy, fantasy anime, isekai
light novel

Auteur: Mamare Tono

Illustrator: Kazuhiro Hara

Publisher: (ja) Enterbrain, (fr) Ofelbe

Initial release date: April 13th
Light novel status: Volumes 11 (in progress)