Last update March 23, 2023 at 06:34 am
One of the most anticipated anime of the year, Hell's Paradise: Jigokuraku will be released in April 2023.
Personally, I discover this anime only today. During my research to write this post, I heard many positive reviews about Hell's Paradise.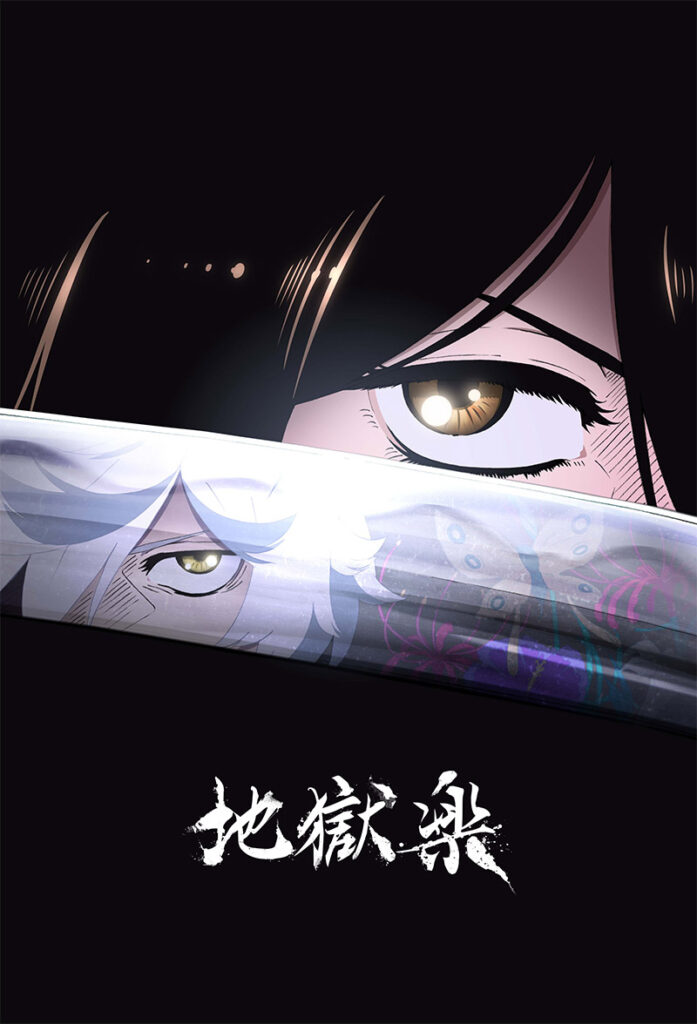 Anime Hell's Paradise: Jigokuraku – Official Trailer
Anime Hell's Paradise: Jigokuraku - original release date - second trailer
Anime Hell's Paradise: Jigokuraku – – original release date – trailer 3
Synopsis of Hell's Paradise Jigokuraku
The story takes place in the XNUMXth century, in Japan. Gabimaru, "The Nothingness", the most famous and powerful of the ninja-assassins has been captured and languishing in prison.
Claiming to have no more reason to live, he desperately waits for an executioner to manage to take his life because his superhuman training allows him to resist the worst punishments.
It is then that he receives a visit from an executor like no other: a powerful swordsman and head slicer. After a bitter fight from which he barely survived, she pushes him to his limits.
In exchange for saving life, she offers him a deal: he will have to go to a mysterious island in order to recover an elixir of immortality. Only problem: all those who went to this island came back cut into pieces…
Detailed information about Hell's Paradise Jigokuraku manga
The manga (original work)
Title VO: 地獄楽
Translated title: Jigokuraku / Hell's Paradise
Drawing :: KAKU Yūji
Screenplay:: KAKU Yūji
Translator: Thibaud DESBIEF
Type: Shounen
Genre: Adventure Anime, Dark Fantasy, Action, Psychological Thriller
VO Editor: Shueisha
Preprint: Shônen Jump+
Illustration: b&w
Manga release date: 2018
Animation
Directed by: Kaori Makita
Written by: Akira Kindaichi
Music by Yoshiaki Dewa
Studio: MAPPA
Licensed by: Crunchyroll, Netflix
Original Network: TV Tokyo
Initial Release Date: Expected April 2023
Many say it is also a masterpiece. I might start reading the manga before the anime comes out.