Work your abs for a laugh watching Grand blue, a anime which I recommend to all young adults.
If you feel like laughing every 5 minutes and you have the guts, I recommend Grand blue.
Before watching it, I had heard a lot of good things about such an anime and my relatives boasted that funnier than this anime you die.
Skeptical, I started and… half of the first episode had me down already. The anime is really great and I highly recommend it.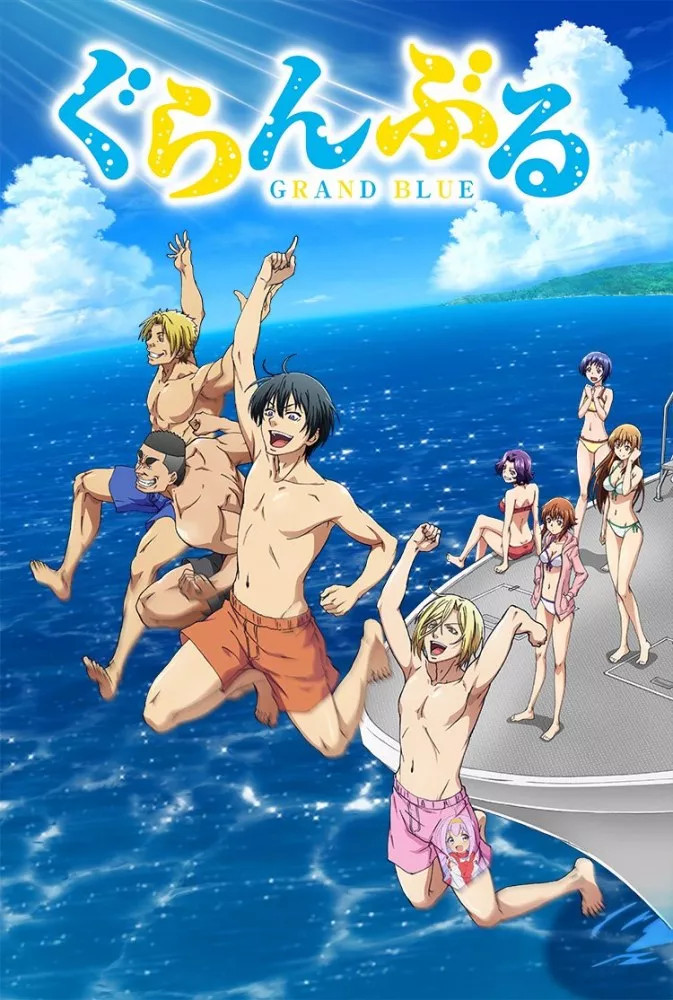 Anime Big Blue Trailer
Grand blue anime main theme
Grand blue deals a lot with the subject of scuba diving and all that it takes to legally dive in the sea.
It is in this anime that you will discover that scuba diving is like a car. You must obtain a permit or license to do so.
Grand blue anime synopsis
The story centers on Kitahara Iori who has just voluntarily moved to the coastal town of Izu.
In his spare time, he works in his uncle's dive shop where college students who love diving hang out. He discovers that at university you spend more time flirting with girls and having fun with your friends than studying.
Thus, a new chapter in his life was opened, filled with diving with beautiful women.
Grand blue anime detail
Type: Seinen

Genres: Comedy, ecchi, slice of life

Topics: Alcohol, school, diving, daily life
Manga Big blue
Screenwriter: Kenji Inoue

Artist: Kimitake Yoshioka

Initial release date: April 7, 2014 – ongoing
Volume number: 20
anime big blue
Director: Shinji Takamatsu

Producer: Grand Blue Production Committeea

Screenwriter: Shinji Takamatsu

Animation Studio: Zero-G

Composer: Manual of Errors
Number of episodes: 12
Anime Grand blue opening and ending music
Grand blue opening
Big blue fin