Last updated November 30, 2022 at 10:28 AM
Alien Fireteam Elite release date is revealed in a trailer. The video reveals details of the gameplay of the game.
Do you remember the first announcement of the Alien Fireteam Elite game? If you are a fan of the movie you might be interested in the game. In this post discover the new images and gameplay of the game Alien Fireteam Elite which will be released on playstation and pc.
Lord of the Rings - Gollum to be released in 2022 
[bctt tweet="Alien Fireteam Elite – the game will be released from August 24th" username="tedidevblog"]
Alien Fireteam Elite - trailer 2
Located in the Alien universe, Alien: Fireteam Elite is a cooperative third-person survival shooter that launches your hardened squad of Marines in a desperate fight to contain the Xenomorph threat. Face overwhelming situations against over 20 enemy types, including 11 different evolutionary Xenomorphs, from Facehuggers to Praetorians, each designed with their own intelligence to ambush, outwit, and eviscerate vulnerable Marines.
Aliens fireteam elite will be released on PC, PlayStation 4 (PS4), PlayStation 5 (PS5), Xbox One, Xbox Series X/S in August 2021.
Resident Evil Village - available in different platforms
Game description of Alien Fireteam Elite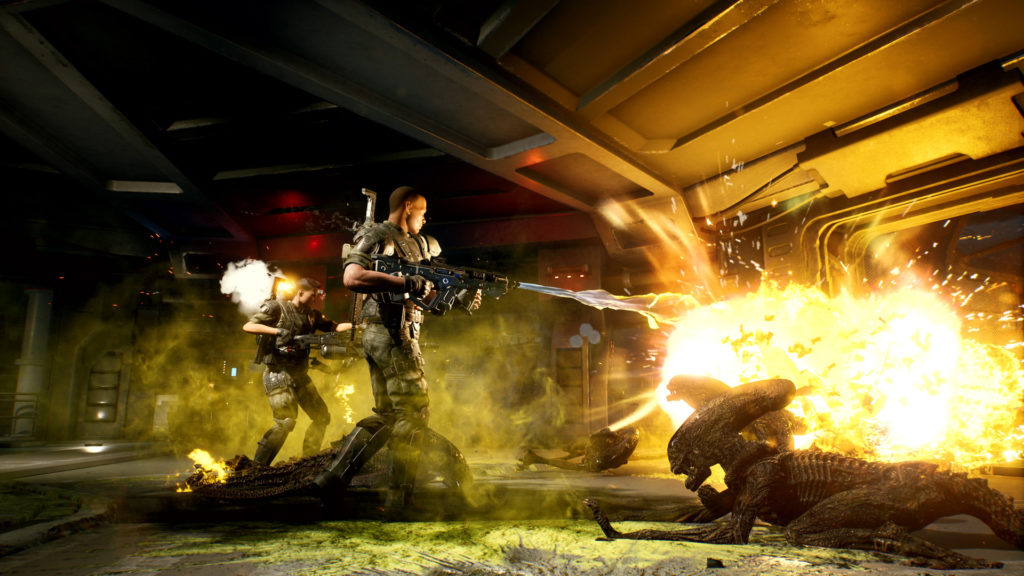 Aliens: Fireteam Elite is a third-person co-op shooter set in the iconic world of Alien, where your squad of seasoned Colonial Marines face the xenomorph threat in a desperate struggle.
Accompanied by two other players or by androids controlled by theIA, face the inexorable waves of terrifying Xenomorphs and Weyland-Yutani Synthes, throughout four story-driven campaigns that enrich the Alien universe. Create and customize your Marine through a variety of skins, classes, weapons, gear, and skills, and outlast an enemy outnumbered in jaw-dropping gunfire sequences.
New world - welcome to Aeternum - release scheduled for August 31, 2021
THE ULTIMATE HUNT
Play as a Colonial Marine stationed on the USS Endeavor, and play a central role in the epic clashes against the terrifying xenomorph threat, 23 years after the events of the Alien Trilogy. Staggering artistic direction, iconic enemies, ultra-realistic environments as well as a devastating futuristic arsenal and an agonizing sound environment make up four replayable scripted campaigns, which enrich the world of cult films.
The Legend of Zelda sequel - Breath of the Wild - gameplay reveal - scheduled for 2022
SURVIVE THE HONEY
Face overwhelming waves of enemies, made up of over 20 different enemy types including 11 Xenomorph types and their evolutions, from the classic Facehugger to the massive and fearsome Praetorian. Each of them has their own intelligence, and uses their own tactics to trap and exterminate the most vulnerable Marines. Stay in cover and implement team strategies to survive the alien menace, which relentlessly surges from every hallway, air duct, wall, ceiling and dark nook and overwhelms your positions with a extreme ferocity.
CUSTOMIZE YOUR SQUAD
Choose from five distinct classes - Gunner, Demolisher, Technician, Doc, and Recon - each with their own unique skills and abilities. Use a rich arsenal of over 30 weapons and over 70 accessories in your mission to eradicate the Alien threat. Improve and modify your skills thanks to the innovative Perk Board, and use the Challenge Cards system to endlessly renew the game experience of each replayable mission and offer you a tailor-made challenge on each attempt.
Source : steampowered.com
Last updated November 30, 2022 at 10:28 AM
Conclusion
I'm not personally drawn to scary games, but I still admit that the gameplay could make me change sides. Hope I don't lose my mind. You may be interested 6 free applications to learn programming or teach it to the youngest by and Nintendo switch - Reviews - Test (2021) .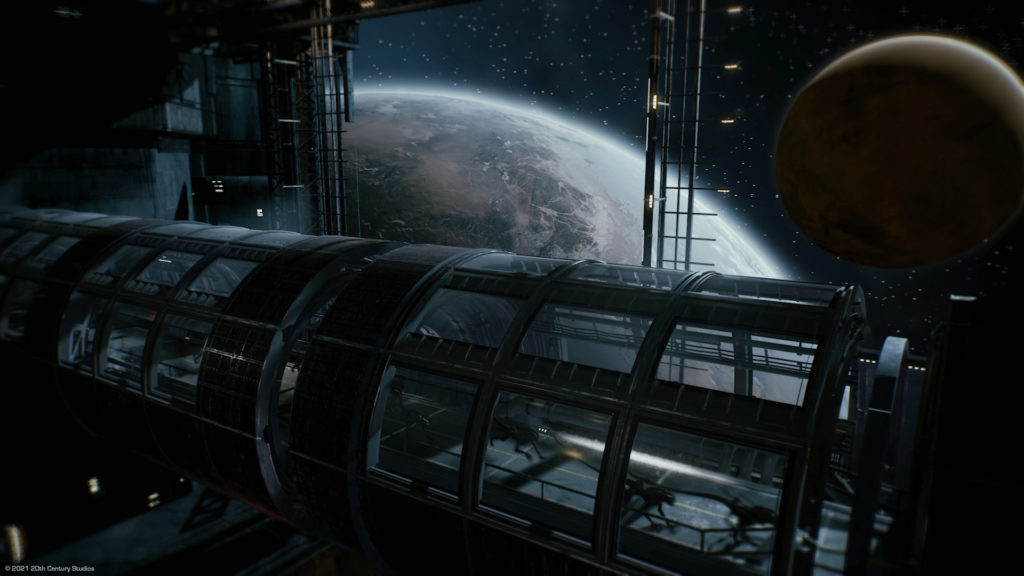 Aliens: Fireteam - will be released in 2021 for xbox, playstation, PC - announcement trailer
This year the release of the game Aliens: Fireteam is scheduled for xbox, playstation 4 and 5 consoles and finally for PCs via steam.
Aliens: Fireteam is a Third Person Shooter game developed by Cold Iron Studios in collaboration with Disney's 20th Century Games. This is the first Alien game since Alien: Isolation in 2014 and is a standalone sequel to the original Alien trilogy. Unlike Isolation, Fireteam will focus on the action rather than survival horror. The game will be a cooperative third-person shooter, which can be played with friends or AI teammates.
Lire aussi | The day before - post apocalyptic zombie MMO game
[bctt tweet="Aliens: Fireteam – will be released in 2021 for xbox, playstation, PC – announcement trailer " username="tedidevblog"]
Aliens: Fireteam - trailer
Introducing Aliens: Fireteam, the next-generation cooperative third-person survival shooter inspired by the hit Alien franchise. Coming to PlayStation 5, PlayStation 4, Xbox Series X, Xbox One and Steam in summer 2021!
Lire aussi | STAR WARS Republic Commando returns to Ps4 and Nintendo switch in April 2021
Game details
Developer (s): Cold Iron Studios, 20th Century Games
Series: Alien
Platform (s):
Microsoft Windows,
Playstation 4,
PlayStation 5,
Xbox One,
Xbox Series
Exit: my 2021
Gender (s): Action-adventure, third person shooter
Mode(s):  Coop
Lire aussi | Ratchet - Clank: Rift Apart - The release date is set this year 2021 - PS5
Last updated November 30, 2022 at 10:28 AM
Conclusion
You may be interested in Sifu - Breathtaking indie fighting game will be released this year 2021. et JAVA_HOME - How to configure it via command under linux - tutorial