Last updated October 22, 2014 at 10:24 AM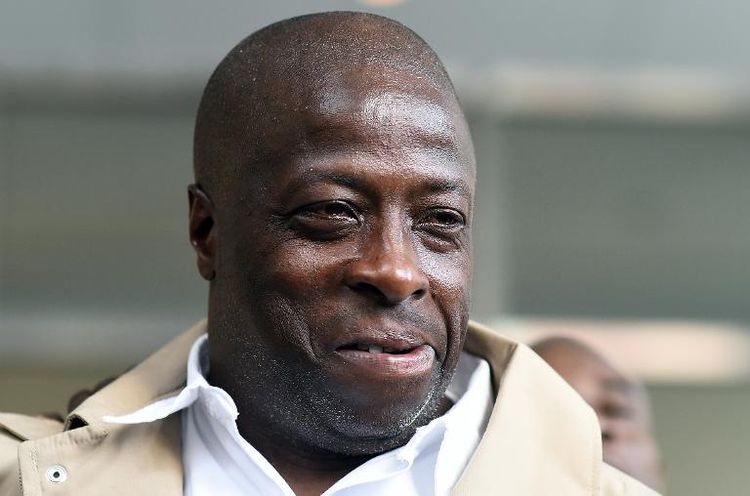 A New Yorker was released Wednesday to applause, cleared of a murder for which he spent 29 years in prison.
A Brooklyn judge quashed his conviction, declaring that the confessions David McCallum made in 1985 when he was 16 were false, and that there was no material evidence against him.
McCallum broke down in tears, and the crowded courtroom of the Brooklyn Supreme Court cheered loudly, AFP said.
He was arrested with another teenager his age Willie Stuckey (deceased in prison) shortly after the kidnapping and murder on 20 October 1985 of a 20 year old boy in Queens.
The body of the victim, Nathan Blenner, shot in the head, was discovered the following day by children on a vacant lot from Bushwick to Brooklyn.
After their arrest, the two teenagers confessed. They had been sentenced for murder, kidnapping and theft in October 1986, to a minimum sentence of 25 years, up to life imprisonment.
"After reviewing all the facts and circumstances of McCallum and Stuckey's case - the verdict was based entirely on their confession - the convictions cannot stand," Brooklyn prosecutor Kenneth Thompson said Wednesday morning, saying their confession was false. He had asked a judge to overturn the convictions, which was done in the early afternoon.
Willie Stuckey's mother was in the courtroom, holding McCallum's hand moved to tears when the judge announced that the verdict was overturned.
Dressed in a beige shirt, beige jacket and khaki pants, McCallum walked out of the courtroom with a big smile, hugging his family.
- a 10 month survey -
"Finally, I will be able to go home," he told reporters, admitting that he had sometimes given up hope.
"I am very very happy, but I am also very very sad," he added, regretting that Willie Stuckey was not by his side.
His first wish was to walk on the sidewalk, then to go home and enjoy his mother Ernestine's cooking. After 29 years of food in prison everything will be wonderful, he said. "My mother is such a good cook ..."
Ernestine McCallum, who rushed to kiss her son after the hearing ended, said she arrived late because she was baking cakes and preparing her first free man meal.
"I have not stopped praying and hoping that this day will come," she said.
McCallum added that he hoped to finish his education and testify about the miscarriages of justice, which he feared would continue.
"The system is broken, but that doesn't mean it can't be fixed. I think we have to pay more attention to those who cry so that we can help them. "
Stuckey's mother left the court in tears, without wanting to speak to the press.
The two men's case was reopened in January by a special unit set up by the Brooklyn prosecutor, the "Conviction Review Unit" (CRU).
About a hundred litigation files are awaiting reconsideration by this special unit, to the head of which Mr. Thompson has appointed a Harvard law professor, Ronald Sullivan, and who also works with three independent lawyers.
After ten months of investigation, "the CRU concluded that the confessions (of the two adolescents) were false, and were not supported by witnesses or physical elements," said Mr. Thompson Wednesday morning.
To date, the work of the CRU has led to the quashing of nine convictions. Seventeen, on the other hand, were considered justified.