Last update March 20, 2023 at 12:56 am
In this article, discover 15 different tricks to defeat theboredom this year.
Boredom is a complex process caused by several things at the same time. We are not always bored by lack of ideas or actions. There is also another factor to take into account. It's about boredom by lack of motivation. We have ideas but we don't want to do anything. Boredom becomes a big concern when it leads to procrastination, indecision and the feeling of fatigue. To get out of this vicious circle, here are 15 tips to overcome boredom.
The article below is taken from a post by wikihow.com
Read | 10 must-see sites when you're bored 
[bctt tweet="15 tips to overcome boredom in 2022″ username="tedidevblog"]
15 Tips to Overcome Boredom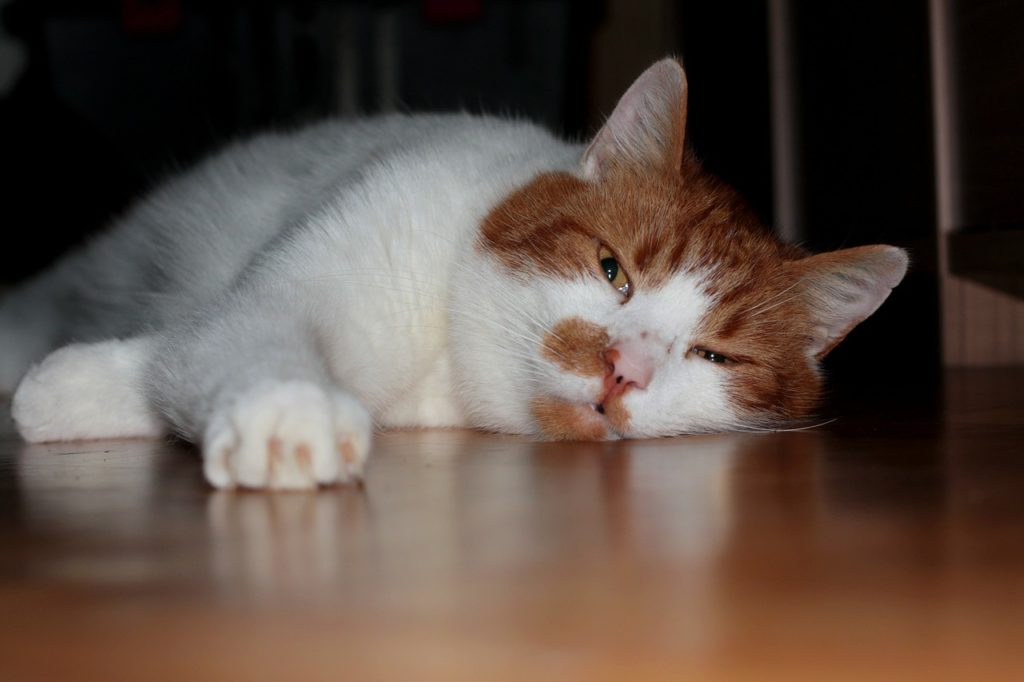 There are various ways of overcoming this problem and the list of solutions that follow do not have to be taken in order. Take the solution that seems easiest to you and work with it until you are used to it before moving on to another point. Before overcoming boredom, it is important to know where it comes from.
Lire aussi Marvel's Avengers - Black Panther revealed in trailer - PS5 game presented by Square enix - 2021
1 / Understand why we are bored
The reasons why we no longer know what to do with our day can be multiple. Often times, boredom is strongly linked to our emotion. In this section we go into the details of each type of emotion that causes boredom with the solutions to overcome it. There is :
Feelings of laziness, fatigue, or lack of motivation: A nap is necessary if this is your case. It's surprising how motivation comes back after a nap. We can also take some air outside our environment for ten minutes. The freshness and space can improve your mood. In the extreme case where the previous tactics don't work, reward yourself when you do a task you don't like and punish yourself when you don't.
Lire aussi | Health: Lack of sleep kills. This is what happens when you don't want to sleep
Are you still lazy after a break? Do very small things or short tasks. Succeeding in simple activities gives a sense of accomplishment that rises motivation. For example, if you have 3 page text to write, take ten minute breaks between each paragraph. If your laziness comes from the fact that you don't feel like working, imagine the consequences when you don't (I personally don't like this method).

It is better to comply than to do nothing.  
Are you bored because you think you are incapable? It's a very irritating situation, because the only thing stopping you from completing a task is lack of resources or expertise. Find other ways to achieve your goal and work with what you have. Don't be a perfectionist, because you might end up frustrated and bored if you don't reach your goals. Another thing to do is to do 1 hour of work, then 20 minutes of relaxation. This way you will spend more time at work, without getting too bored.
Lire aussi | Problems - Albert Einstein's scientific method to solve them all in 10 steps
Are you bored because you don't know what to do? Do things that are physically or socially active. Exercising can make you feel better in addition to keeping you in shape. Social activities such as communication, for example, meet one of our basic human needs. Talking face-to-face is better than communicating on social networks.
2 / try to do new things and learn from them
The new situations and actions will activate your brain, allowing it to exercise its learning powers. Try to do new things to break the routine and overcome boredom. If that doesn't work, cut it off or stop doing the same thing over and over again. Obviously, if repetitive tasks are part of your profession, unfortunately you have no choice but to do it. You might consider finding a new job if that's too much for you. Whatever the situation, try to escape the monotony.
See as well: How to develop your brain while having fun.
3 / Be active in a group of people that interests you
These can be your friends, or people with whom you have similar interests. There are many local or online community clubs. Join one, and participate regularly. I suggest you participate in discussion forums, there are several online.
Lire aussi | Secret pass manager became Password manager from version 2.0-Launch of the pro version
4 / Get out of your routine to overcome boredom
While it is important to have structure in your life, every once in a while things drastically different can be invigorating. You have to pay attention to your thoughts and daily activities. Find ways out of a chore and take things for granted. Be spontaneous!
5 / Change your thoughts to overcome boredom.
Your thoughts influence your behavior and your mood. By changing your mind to the meaning of your emotions and experiences, you will generate a different attitude. Be inspired with powerful long term goals. You will not be bored if you are motivated to build your life. Think about the things you love every day and when you are weak or unmotivated have your own motivational words prepared to remind yourself how amazing you are.
Read | 25 quotes that will help you innovate in your fields
6 / Boost your imagination.
Create mental images to stimulate your thoughts. Visualize where you want to be and what you want to become. Use your imagination to experience a situation that you want to happen in your life. The wonderful thing about the imagination is that you can create whatever you want to experience. Looking out a window, taking a walk in a park, or going to a museum are all simple ways to inspire yourself. There's nothing mystical about it, believe me, we all did it in class to overcome boredom in class.
Read | 26 things to do not to lack imagination
7 / talk to other people
If the person near you seems like you are bored, talk to them. If you are alone, chat online with your friends. For example we can offer them a game or organize something. If you have an interesting, stimulating experience and someone to talk to, time can pass pretty quickly. You could also to learn new things . Clubs and communities have a lot of people to talk to, so join one of them and TALK! Communication is also a good way to overcome boredom
8 / Be active and productive
Go for a walk or play sports. Write down 10 things you can do and 10 things you cannot. Do this kind of exercise every time you are bored. You can also try out that sport that you have always wanted without ever daring.
Read | 58 things to know to improve your productivity
See as well | 13 propositions of resolutions of the year to keep in order to succeed in 2021
9 / Create curiosity.
Create your curiosity about what is going on around and inside you. Do you find life boring because of routine or some other cause? Try to study them and do them differently. You will be fascinated by the options and possibilities available to you. Look at the news most often, read more books too. It really opens your eyes and helps conquer boredom!
Read | Inside Bill Gates brains - What We Learned From The Documentary (Part 1/3)
10 / Find, read, listen, watch or do exciting, stimulating and entertaining things.
You will likely be overwhelmed if you learn new things: senseless media can be absorbing, but ultimately not at all stimulating. 
Read | Record of Ragnarok - the anime will be released this year 2021 - official trailer
11 / Find new hobbies,
Like hiking, knitting, drawing, playing an instrument, games board, maps, cycling, cooking or photography. If you are particularly good at a skill, you can teach it to others. Helping people also helps overcome boredom.
Read | NASA - Rocks from other planets are now accessible to the world 
12 / Avoid boring people and boring situations.
Stay away from toxic people and dangerous situations as much as you can. You may not be able to get out of a relationship, but you can give yourself some space to do things that interest you and motivate you .
13 / Start a life list
Set goals for new activities every day or every week.
14 / explore the world and your mind
When boredom is overcome, your mind will find many ways to keep busy. The reduction in reported levels of boredom have been used as reliable indicators for treating drug addicts. It made it possible to know if the patients treated could "keep clean".
Long-distance drivers who play intellectual games, such as counting the passage of objects, to avoid boredom are also considered safe drivers. Self-awareness only can set you free. A liberated mind can develop new skills and hobbies. Freed from boredom, your pattern detection mechanisms will find joy in the beauty of the world around you.
Read | File Explorer - an even easier alternative to find a file on your android in 2021
15 / Take care of your computer if you have one, or watch TV.
The title already says it all.
Last update March 20, 2023 at 12:56 am
Conclusion
You may be interested in Sleep: 7 reasons why sleeping can make your life easier et Aliens: Fireteam - will be released in 2021 for xbox, playstation, PC - announcement trailer